BitChute is a video-hosting service with a reputation for hosting hate speech and accommodating conspiracy theorists and far-right individuals. Some creators have moved to BitChute from YouTube. If you are interested in the site and want to know how to download BitChute video, you will find instructions for downloading video on Computer/Android/iOS in this article.
How to Download BitChute Video on Computer
In the case you're looking for the most secure and efficient method for downloading BitChute videos, then desktop-based solution is all that you should use. And when it comes to download videos on computer, not any other tool can surpass the level of ease and functionalities that are offered by iTubeGo. It is the most relevant tool for BitChute download on your Mac or Windows operating PC. iTubeGo YouTube Downloader is a powerful and super-fast HD video downloader for videos and supports platforms including YouTube, Dailymotion, Facebook, Dailymotion, and more than 10,000 other platforms. It provides seamless and uninterrupted download for large quantities of high-quality videos in bulk.
You can download this YouTube Downloader from below link:
Key Features
Multithread Technology allows you to download without affecting the performance of your computer
It features a turbo-fast Mode, which provides 10 times faster download speeds
Allows simultaneous downloading of multiple videos
Includes a built-in browser that makes it easier to navigate music and video sites
YouTube playlists, channels, and all videos can be downloaded in the highest qualities
Private mode that will protect your BitChute downloads in a password-protected file
It can convert videos to MP4, MP3, AVI, MOV, and various other video and audio output formats
How to Download BitChute Videos onto a PC/MAC?
Step 1 Download the software on your PC, find the video you wish to download and copy the video link by visiting BitChute website.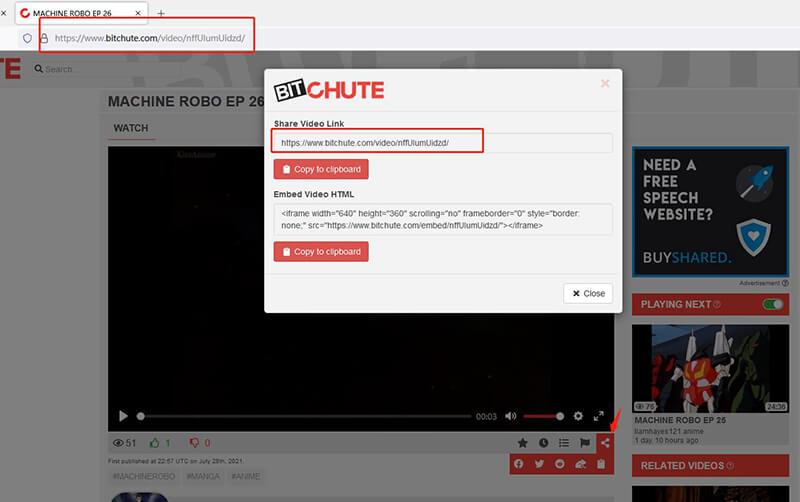 Step 2
Launch the iTubeGo app and go to the preference menu to select the video format and quality, for example, MP4 and 360p.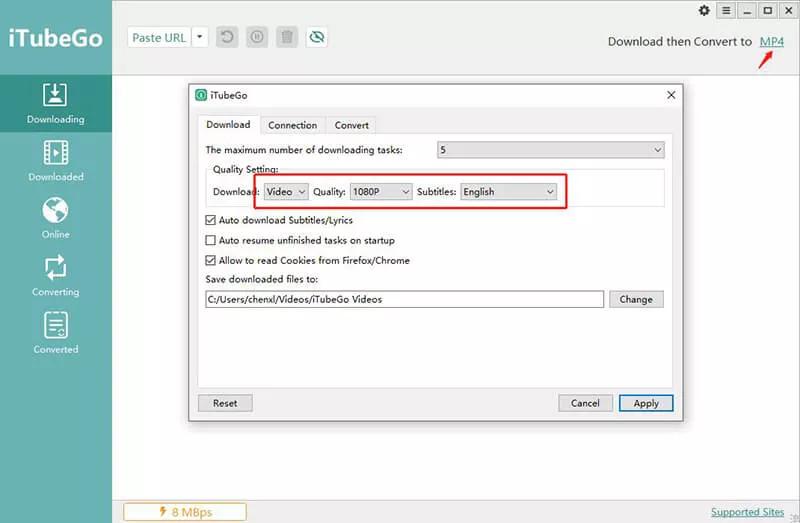 Step 3
After picking your preferences, click on the "Paste URL" button to start the video downloading immediately.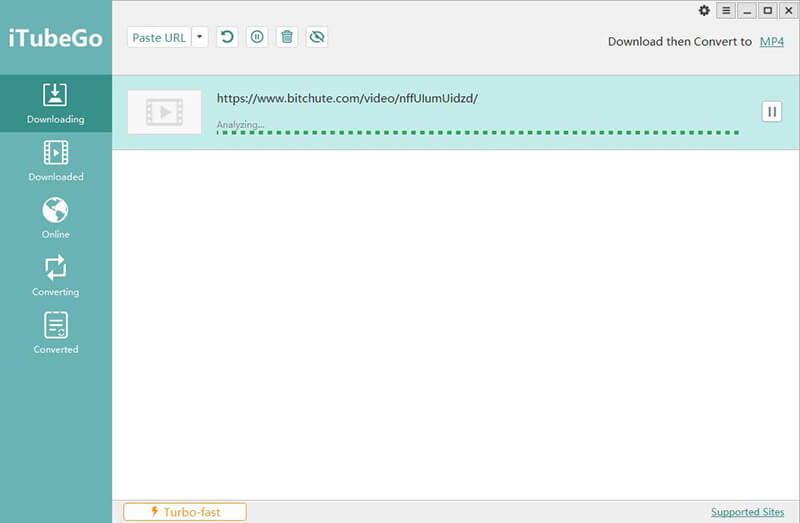 Step 4
Once the BitChute video download is completed, you will find the video in your downloaded file section.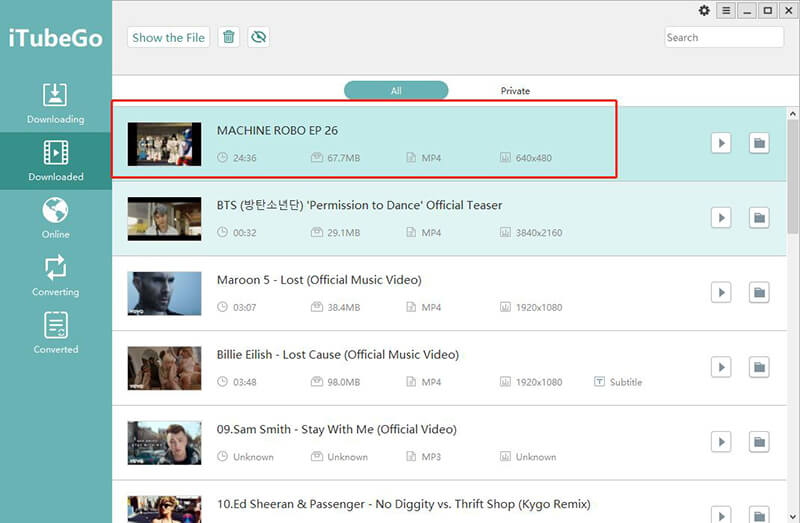 How to Download BitChute Video Online
If you are not looking to download any software, then the good news is that you can download BitChute video online using scloudmp3 downloader. It is a free online website that works as a BitChute video downloader and allows users to download videos without any registration. Anyone can access BitChute video downloading, whether it is a laptop or a desktop. It is free to download BitChute videos using this website.
Following steps are the fastest and easiest way to download your BitChute videos offline.
Step 1 Search for the Bitchute video you want to download, then copy the URL from your browser's address bar.
Step 2 Paste the video link onto the BitChute video downloader online and press the orange button for the download.

Step 3
This online downloader will start analyze the link, a blue download button will appear, click it to download the video.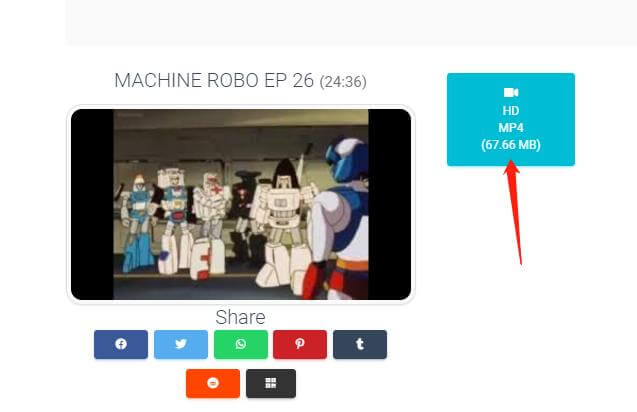 How to Download BitChute Video on Android
Are you ever tempted to watch videos even when you're not in an area that has reliable internet access? Or, for privacy purposes, opted for your android device? You can download BitChute video to your Android device and save them as a permanent file. This allows you to watch BitChute videos even when there isn't an internet connection. iTubeGo for Android, a free application for audio/video downloads, will enable you to download videos directly from the Internet to your Android device.
Steps to Download BitChute Videos for Free:
Step 1 Once you have the iTubeGo application installed on your Android smartphone, you can download unlimited videos from your favorite websites. To download audio or video, you must start the app.
Step 2 The video link for download can be copied from the BitChute website or app. Open it and the iTubeGo app will automatically recognize the link. A prompt window will open, just click on the Download button.
Step 3 Once you've opened the video, click on the red Download button. The next screen will present you with a variety of options to choose from depending on your needs. Click the Type to download BitChute videos as mp4 files. and also select the desired video quality from various options.
Step 4 Once you have carefully chosen your settings, click OK and the download will begin. After the video is converted, it will be saved to your device. You can view all downloaded videos in the Files Section of the App.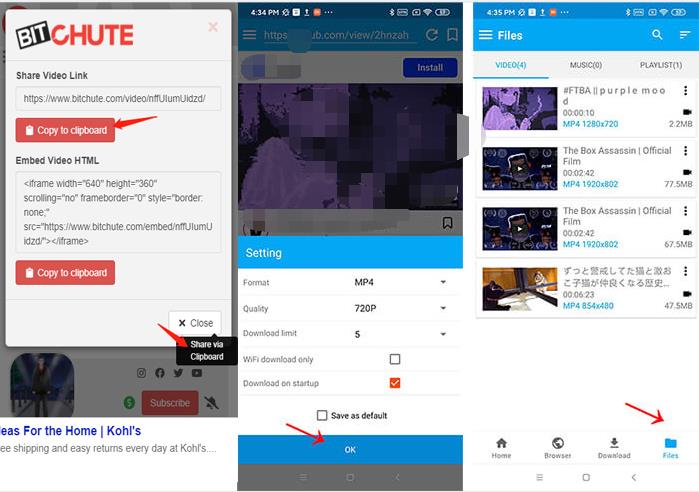 How to Download BitChute Video on iPhone
For iPhone users, the downloading process of BitChute videos is a little different manner. These steps will assist you with your BitChute video downloading process on iOS devices.
Step 1 Download the app called "Documents By Readdle" in your iPhone first, to download BitChute videos for offline viewing.
Step 2 Open the document app, look at the bottom left corner of the app and press the browser icon to open the browser. To download BitChute videos, use the browser and go to Scloudtomp3 downloader.
Step 3 Next, open BitChute and copy the link to the BitChute video that you wish to download.
Step 4 Go Back to Documents by Readdle app and paste the link of the BitChute video in the scloudtomp3 downloader. Click the search button to select the format for the video before downloading.
Step 5 Lastly, move the downloaded video to your iPhone's camera roll. Open the app, go to the document tab, and search for the downloaded video. To move your BitChute video from the camera roll, click on the three dots and select move and then photos.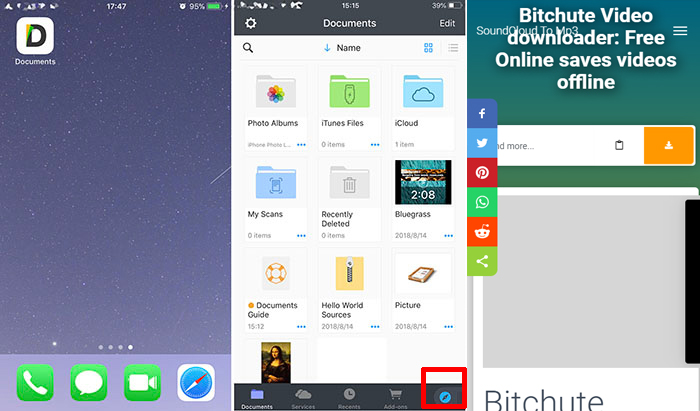 The Bottom Line
These were the methods that will help you in downloading the BitChute videos for offline viewing. The solutions involving software installation, like iTubeGo YouTube Downloader and iTubeGo for Android, is your best bet to stay away from any types of viruses.