Songs play for around 5 seconds before skipping themselves. Anybody else having this issue? Is there any way to fix this?

— Migikata36 from Reddit
We often find such issues like Spotify randomly skipping songs being reported on community page of Spotify and even on Reddit for that matter. Despite many solutions that have been proposed in the past, this issue still keeps coming up. In this article, we will find updated solutions related to the issue that will actually work and fix your problem.
How to Fix Spotify Keeps Skipping Songs (6 Solutions)
There might be multiple reasons as to why this is happening. In this part, we will tackle what causes the issue and accordingly list down solutions that will help you to prevent Spotify keeps skipping songs problem.
1. Restart Your Device
The most common and easy solution that you might want to start with is restarting your device to see if anything was wrong with the working of the application. Restarting your device can fix these minor bugs and issues.
2. Check Your Internet Connection
Poor internet connectivity can cause all the possible online problems; even it can skip the songs randomly on Spotify without even playing them. Make sure to have a good internet connection or simply restart your router to refresh it.
3. Log Out of Your Spotify Account from All Devices
Another issue that could cause random skipping of Spotify songs is if you have logged in to various devices with the same Spotify account. To fix this, try logging out of everywhere.
To log out, click on the profile in the top right corner.
Then, from the drop-down menu click on Account.
Lastly, in the Account Overview window click on Sign out Everywhere.
Now, you can log in to the Spotify account in any device you wish to.
4. Reinstall Spotify App
Sometimes the problem is with the Spotify application itself. Then, in this case you should uninstall the app and reinstall it through authentic source or store. Follow these steps to reinstall the application with ease:
Open Control Panel on your PC and under the Programs section select Uninstall a program.
Now, find Spotify application and right click on the icon and select Uninstall.
Then, follow any instructions popping up on screen to confirm uninstallation.
Lastly, you can reinstall the Spotify application from official website.
5. Lower the Streaming Quality
If you are not using a high-speed internet but streaming music in high quality, it will surely affect the songs that are playing and may skip them altogether. So, you can lower the streaming quality by following steps:
Open Spotify and click on Settings on the top right of interface.
In the settings window, you will find streaming quality under the Audio quality section.
Change the Streaming quality from high to automatic or any lower quality.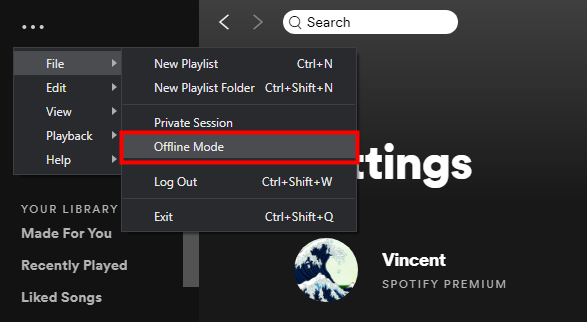 6. Go to Offline Mode
If you can't fix the issue with any of the above-mentioned solutions you can switch to offline mode. By adapting to this mode, you won't need internet connectivity to play the tracks and will be able to stream the downloaded music and Spotify won't skip any songs.

Ultimate Solution to Fix Spotify Keeps Skipping Issue
If Spotify keeps skipping your songs randomly and you are looking out for a permanent solution to fix this then, you must take a look at Musify Spotify Music Converter. It is an ultimate solution to download and save all the songs from Spotify and many other platforms for offline streaming. Not only it has an in-built converter that can convert video/audio to your desired format, but you can even download multiple songs simultaneously without any quality loss.
Key Features
Intuitive and clean user interface
Supports 10000+ music streaming platforms
Download the Spotify music without premium
Supports batch downloading, even playlist, channels
10x faster downloading with multithread technology
Convert to MP3, M4A, FLAC, WAV and other output formats
Supported with both Windows PC and Mac OS
To download the software, click on one of the download buttons given below keeping in check the operating system of your PC.
How to Download Spotify Music on PC/MAC
Here is a step-to-step guide you can follow to download the Spotify music in high quality for offline playback:
Step 1 Go to Spotify and find the song you want to download and copy the URL of the link from the address bar of your browser.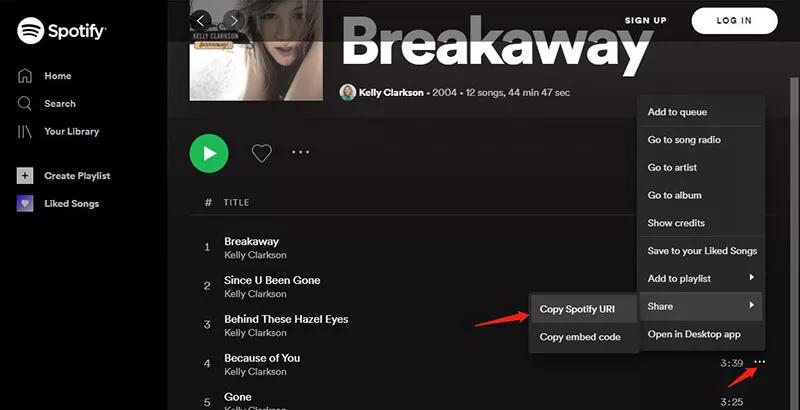 Step 2
Next, launch Musify Spotify Converter and select output format to mp3 and audio quality of 320kbps.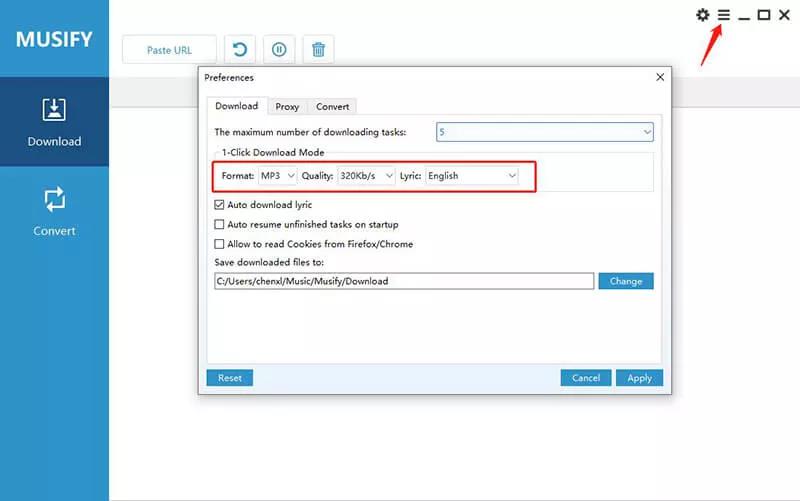 Step 3
Now, click on the Paste URL button on the interface and the audio will begin downloading instantly.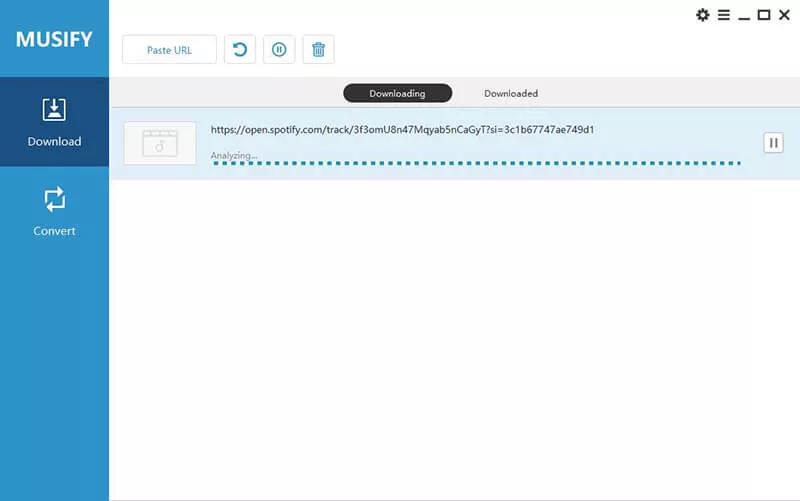 Step 4
Once the download has been completed, you will find the downloaded mp3 file in the Files section of the software.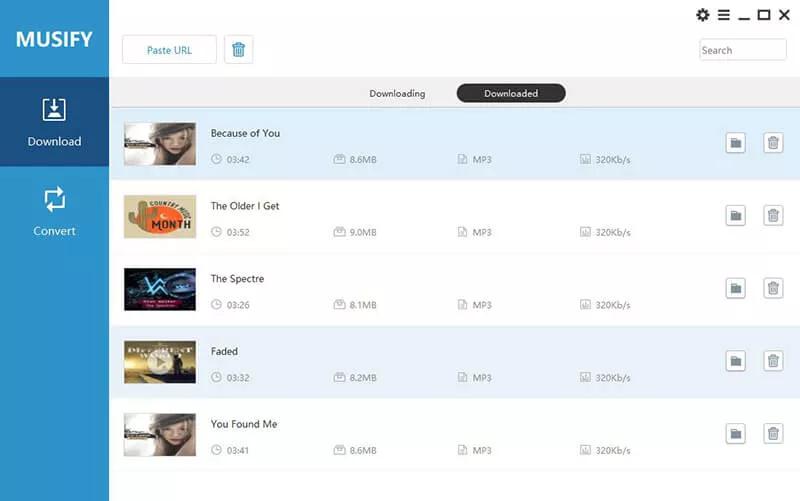 People Also Ask
📱 Why does my iPhone keep skipping songs on Spotify?
You can try doing a couple of things to fix it. Firstly, turn off the crossfade and continuous playback and you can also try to lower the streaming quality and adjust it according to internet connectivity.
🎴 Why does Spotify keep skipping Android?
Here are the possible solutions that you can try to fix this issue on your Android device:
Log out of Spotify account from your devices.
Reinstall Spotify application.
Switch battery saver mode off.
🔊 How to fix Google nest mini keeps skipping and jumping tracks on Spotify issues?
Firstly, to improve the signal quality; move your Google nest mini in a 15 to 20ft. rang of the router.
Unplug the router and Google nest mini from the power source for about a minute and reboot one device at a time with an interval in between.
Then, go to Spotify and then select Sign out Everywhere option, which will sign you out of all the devices.
Open Spotify and log in to the account and link your Spotify account to Google Home app and check if the problem has been resolved.