Spotify is the most loved music streaming platform globally and for all the right reasons. You can even create your personal playlists and like the music you love. Recently, we came across some reported issues related to Spotify liked songs missing. Although users tried to refresh the playlist but nothing worked. So, we are here like always to help you sort out this issue so you can enjoy your favorite Spotify music.
All Solutions to Fix Spotify Liked Songs Gone
If your Spotify liked songs disappeared like other users, don't worry we have compiled and listed down all the possible solutions to get through this:
1. Clean and Reinstall the Spotify App
For this first solution, you can simply clean the data and cache in the application or you can reinstall the application to overcome this glitch.
For Android:
Head over to the settings menu and select the applications tab.
Find the Spotify application and tap on it. Then, tap on clear all data and cache.
If you want to uninstall the application, tap on uninstall button.
Lastly, you can reinstall the application from the Play Store.
For iPhone:
To remove cache, open the Spotify app and go to the settings menu. Here you will tap on Storage and then Delete Cache.
To delete the application, go to the General Settings of your iPhone and then tap iPhone storage.
Choose Spotify from the list, tap Offload and confirm. Then, you will press Delete App and confirm. This will keep the data of the application while deleting the app.
You can reinstall the app through Appstore.
For Windows:
To uninstall Spotify on Windows, Go to Start button and select settings. In the settings menu, select applications and then Apps and features leading to Spotify.
Click on Uninstall and then to confirm, click on the Uninstall pop up.
To reinstall, go to Windows App Store and download Spotify.
For Mac:
Open Finder and then on the top of the menu bar click on Go button.
From the dialog box that will appear, you will select Library.
Open the cache folder and delete the folders that say com.spotify.client and com.spotify.client.helper.
Now, go back and open Application Support and delete the folder of Spotify.
Lastly, reinstall the Spotify.
If your Spotify web player is not working, you can check this guide here.
2. Make Sure to Enter Correct Email Address
Sometimes it happens with multiple accounts in use, user logs in with another account. For that, you will make sure you have logged into the right account with correct email address. If your account is connected with Facebook then, you will choose Log in with Facebook.
3. Log in to Another Device
If you are facing Spotify liked songs gone from your device and even after refreshing and reinstalling the application the issue persists. Then, you might consider logging in to another device to check if the issue is resolved.
4. Check your Network Connection
If you suddenly came across Spotify liked songs disappeared problems then, the culprit might be poor internet connection. Try switching to another network and refresh the liked songs page and you will be able to load all the liked songs.
5. Manually Add your Liked Songs Again
The help center of Spotify hasn't found a way out to fix this issue. So, as annoying it may sound to you but you can manually add the songs to your liked playlist. This is a helpful trick if you have a comparatively short playlist than the usual users. Otherwise, you must check the best solution to fix Spotify liked songs disappeared below.
The Best Method to Fix Spotify Liked Songs Disappeared
Although, if you fix this issue this time, we have heard that it reoccurs after sometime. To resolve this issue permanently you can download Spotify songs with Musify Spotify Music Converter. The tool is thoughtfully designed to download the Spotify music files in your preferred output format, keeping the original audio quality. Once, you have downloaded the songs through Musify you won't have to worry about any other tool to download your music ever again.
Key Features
User-friendly tool with a clean interface
Supports 1000+ music hosting platforms including Spotify, Facebook and many more
With Multi thread technology, downloads music in seconds
Helps you download Spotify playlist, album in a click
It provides high quality audio up to 320kbps
Keeps all your music intact with ID3 Tags
You can get this Spotify MP3 Converter from the download buttons given below:
How to Download Spotify Songs on PC/MAC
Step 1 Go to Spotify and find the song you would want to download, and then, copy the URL of the particular song.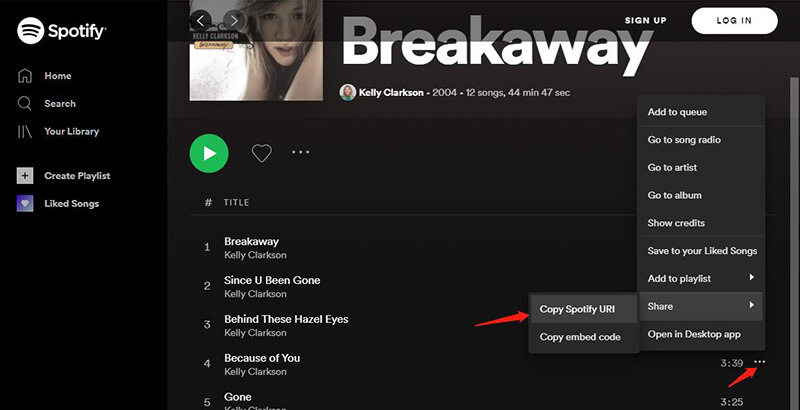 Step 2
Launch Musify software, and in the Download tab of the Settings/Preferences section, select the output format to mp3 and audio quality to 320kbps.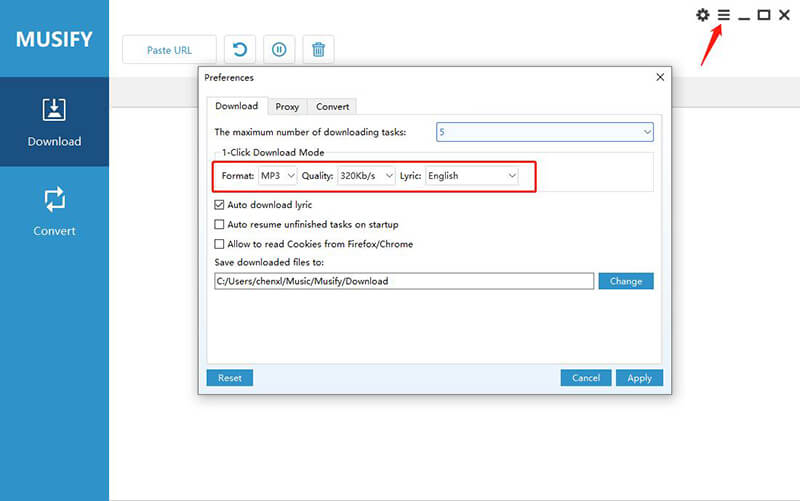 Step 3
Click on Paste URL button present on the top of the interface, and your song will start downloading instantly.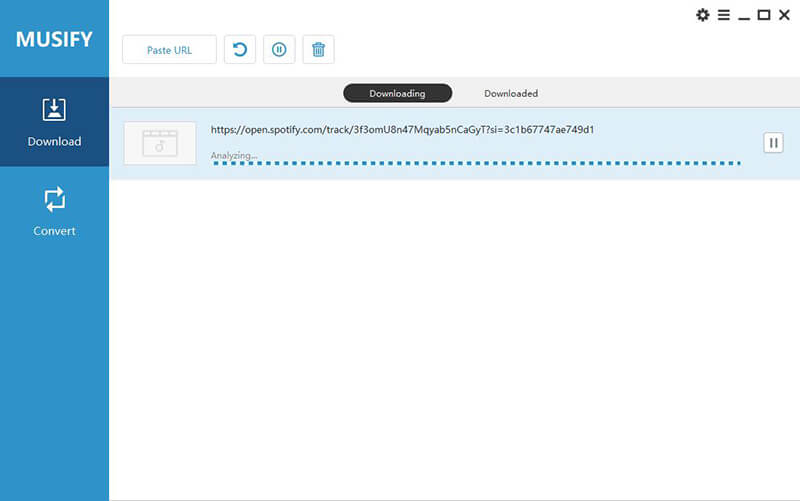 Step 4
When the downloading gets completed, you can find the Spotify song in the downloaded section of the software.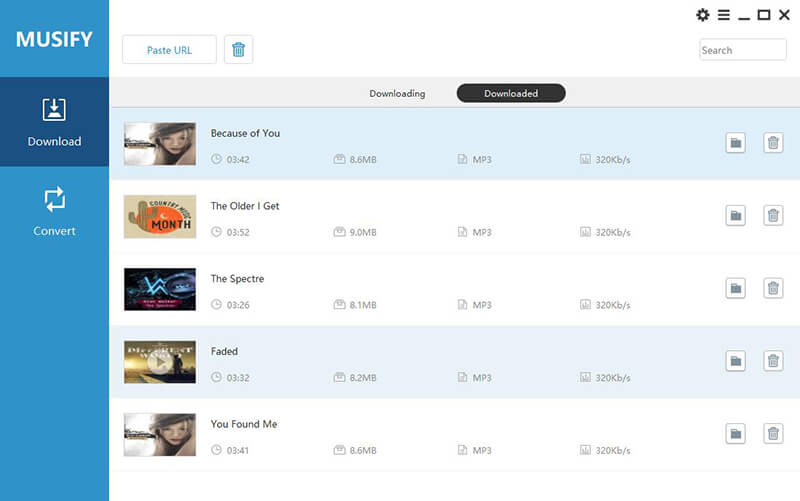 Final Thoughts
You can try fixing your Spotify liked songs missing problem with possible solutions we have listed. We recommend you downloading your favorite Spotify songs through Musify and put an end to Spotify liked songs gone problem.