People are switching to various online streaming platforms to fill their cravings for music. Spotify is one such place where you can also download songs for offline listening. However, at times, you will find yourself in a situation where the internet situation is dodgy, and you will have to listen to your downloaded songs. In this article, we will tell you how to find downloaded songs on Spotify.
How to See Downloaded Songs on Spotify
It is easy to download Spotify songs offline. To save songs, toggle the Download button to green, but it isn't easy to find these songs. Many people have had difficulty finding the files they downloaded. It can be challenging to locate all the songs you have downloaded on Spotify, as they are interspersed with other songs in your library and playlists. Here's how to locate Spotify songs that you have downloaded:
How to Find Downloaded Songs on Spotify Android/iPhone
Open Spotify on your mobile devices and go to Your Library > liked Songs.
At the upper right corner, you will see three dots; tap on it.
After that, Tap on the Filter downloaded songs then, and you will see all the songs that have been downloaded.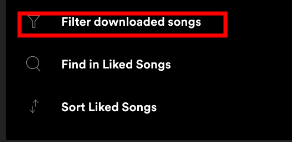 How to Find Downloaded Songs on Spotify PC/MAC
There is no direct way so you can filter downloaded songs in the Spotify desktop app just like the moble phone does, but you can do find downloaded songs through Offline Mode.
How to Enable Offline Mode:
Open the Spotify App, click the three dots on the upper left corner.
Choose "File" then "Offline Mode" in the drop-down list.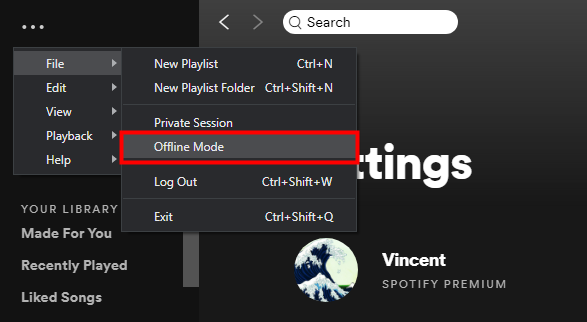 Where Spotify Downloads Are Stored
The Spotify songs you have downloaded will be saved to your device when you download them. You will need to navigate to a folder on your device to locate Spotify songs.
On Your Desktop
Go to Spotify > Settings
Scroll down to Offline song storage Click on the icon to see where your songs are stored.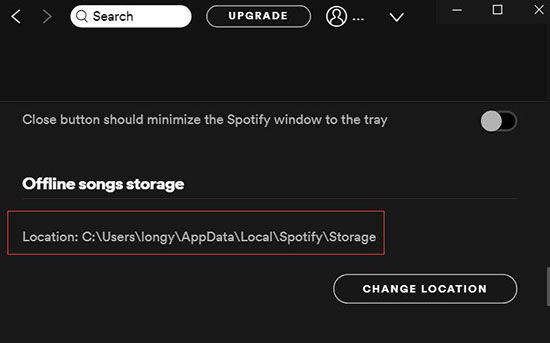 On Mobile Devices
The Downloaded songs are stored in:
Android/data/com.spotify.mobile.android.ui/files/spotifycache/Storage/.
How to Play Downloaded Spotify Songs Everywhere without Limitations
You cannot do anything with Spotify song files, even if Spotify download location is found. However, Musify Spotify Music Converter allows you to download all Spotify songs to your computer with no Premium. These songs can be saved to any device and played on any device without restrictions.
Key Features
Convert Spotify songs into MP3, FLAC WAV, AAC, and various other formats
You can download 100% of the original music with a very high speed
Supports almost every device for offline listening of Spotify songs
Just one click gives you options to download entire playlists, albums, or artists from Spotify
It will help to organize the files by retaining all ID3 tags information
As you can see from the download buttons given above, you can download the software for both Windows and Mac operating computers.
How to Download Spotify Songs to Any Device for Offline Playback
Step 1 Copy the Spotify song URL by opening the website and copying it from the address bar of the browser.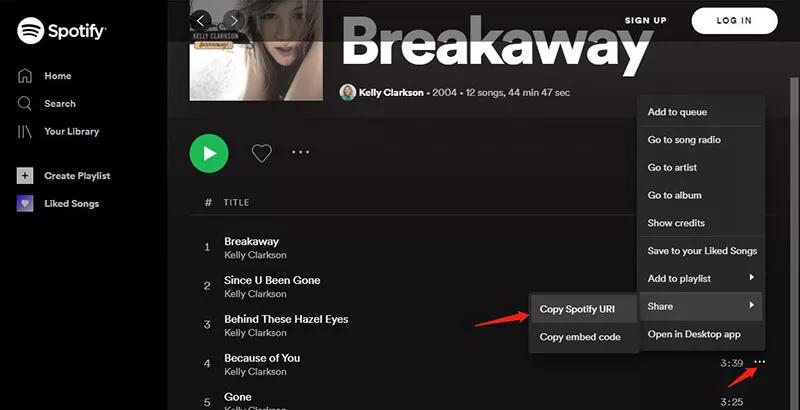 Step 2 Open the Musify software, and from the download tab in the preference window, choose the output format and quality of the song, such as Mp3 and 320kbps.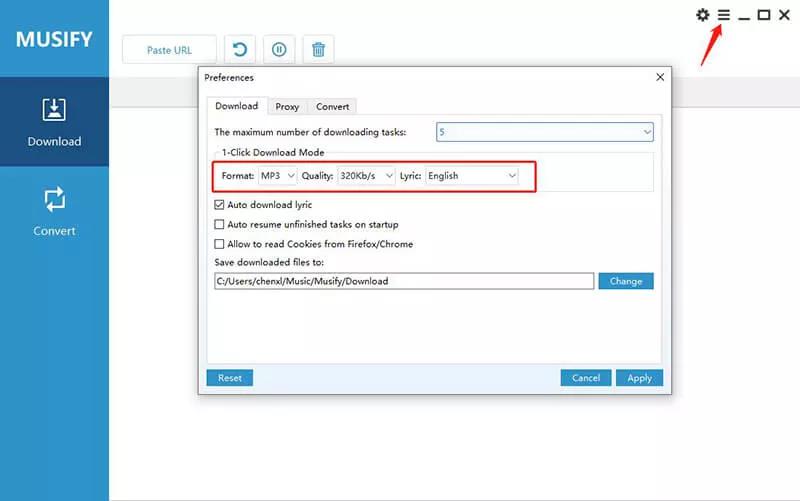 Step 3 After doing that, click the "Paste URL" button, and the Spotify audio will start downloading automatically.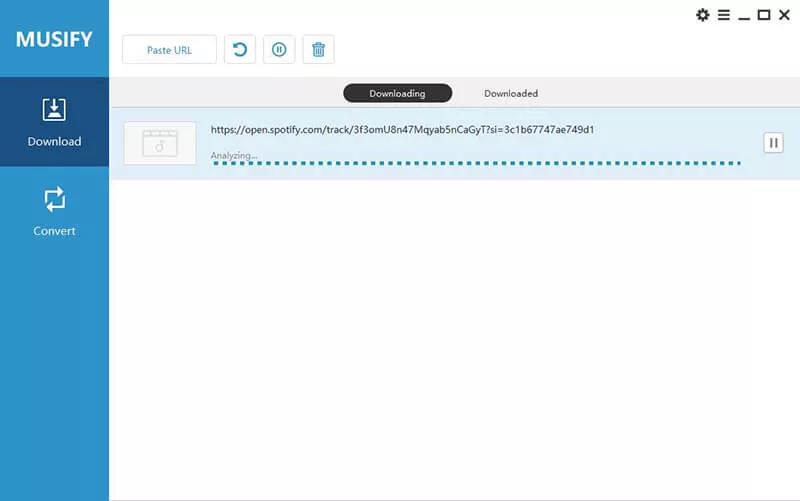 Step 4 After the downloading process gets finished, you can play the Spotify Songs from the Downloaded tab without any limitations.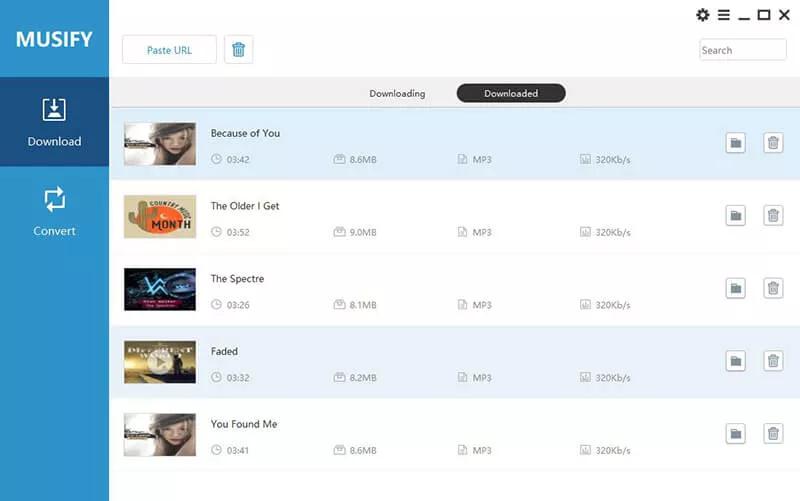 People Also Ask
🔍 How to Change Spotify Downloads Location?
Open Spotify. Click the arrow button beside the name and click on the Settings button.
Scroll and go to Show advanced settings > Offline music storage.
To choose another folder for Spotify downloads, Click on the "change location" button.
❌ How to Delete Downloads from Spotify?
Go to Your Library Section once you launch the Spotify program on your computer.
Find the playlist that you wish to delete and click on the "Delete" button.
🛶 Why do My Downloads Disappear on Spotify?
There could be many reasons why your Spotify music suddenly disappeared; some of them are the following:
First, you may have logged into your account on more than three devices.
Your account has not been accessed in almost a month. You have not logged in to your account for nearly a month.
Try upgrading your Spotify account if your Spotify-saved tracks have disappeared.
More detailed guide, you can check here: How to Fix Spotify Songs Disappeared Problems.
⏰ How Long Do Spotify Downloads Take?
This depends on the quality of your songs and the number of songs in your playlist. A playlist with 200-300 songs takes approximately 4-5 minutes on 4G. The average song length is 4-5 minutes. The quality of the download is affected by the quality of the song also. The higher the quality more time it takes to download. Change the quality of your music by going to Settings > Music Quality > download.