Spotify is among the popular music sharing streams like SoundCloud, Amazon prime music, etc. Here you can get access to millions of music tracks of all kinds and genres in one place. But sometimes, you can face an issue in the app like Spotify Playing but no sound. You might think fixing the volume of your device will solve the problem; however, you do that and still no volume. Don't fret; we have here all solutions for Spotify songs no sound. Keep on reading and you will find the right solution for you.
All Solution to Fix Spotify No Sound Issues
We have here elaborated for you seven solutions to fix your Spotify no sound problem. You can check and try which one works best for your situation.
1. Restart the Spotify App
Whenever such an issue arises, you might need to restart and re-launch the app. So, the first method will be logging out of it and restarting your Spotify app.
2. Re-login to Spotify
It is not strange that apps like Spotify may not respond or hangs at times, and this might also be the reason of Spotify Playing but No Sound. Such problems occur because of an overused CPU, overloaded RAM, or a virus. You can try logging out and then logging in to your account again.
3. Update the Spotify App
Any app that is out-dated or is not updated on time can cause issues like spotify no sound. Just like any other platform, the Spotify web player is not working and need periodic upgrades to cope up with technological trend and enhance the user experience. So, if restarting the app and reinstallation does not fix your problem, you can check for updates and update it before you try playing a song on Spotify.
4. Check Your Internet Connection
Sometimes weak or slow internet connection might result into Spotify no sound problem. You can check other apps that requires internet connection to check the speed if the app takes too long to load; it can be anticipated that your internet connection might be causing the problem. You can use apps that are available to check the speed of your internet connection. You can also restart your internet connection or can change your server.
5. Try Uninstalling Then Re-installing Spotify
Often the app gets corrupted or gets infected by a virus, which can cause the problem. To solve the issue, you can go to settings of your device, open the spotify app and clear its data. This will erase all previously saved data on your app including passwords and downloaded music files. So, you will log in again and re-download your music files you want for offline playback. If this does not help you in fixing your problem, then you will have to uninstall and then re-install the app again.
6. Free Up More RAM and CPU
Another thing that may cause Spotify songs no sound issue is that your device's RAM being too occupied. You can check the RAM's available space by going to your computer's storage use. If it's less than 20%, then it might be the problem. An overloaded RAM is the source because of which your device's applications hang. To fix it, close all the background apps that are not being in use. You can go to your computer's storage settings and can clear your RAM. Uninstalling some applications that you don't need anymore can also fix your problem.
7. Check if You Turn Off the Volume
Spotify will be playing but you will not hear any sound coming from it if the volume is turned off or muted, hence, causing you the problem. Therefore, it is sensible that you first check if the volume slider on Spotify is not turned off. You are required to make sure that you did not mute the volume of your device as well. If you did, you'll be required to open Spotify and click on the Speaker icon, and then, simply unmute Spotify.
The Best Method to Fix Spotify Playing But No Sound
Even after trying all the above-mentioned solutions, the problem still persists at times. But you don't need to worry, as we have here the ultimate solution that will help you in fixing your Spotify no sound problem. Now, it's the time to introduce you with Musify Spotify Music Converter software. It is all-in-one program that is specifically designed to download high-quality audio files from more than 1,000 music streaming platforms on the internet. It comes with plenty of advanced features that will help you in downloading your music without any loss in quality.
You can install the software from below link:
Key Features
Download Spotify music in MP3, FLAC, WAV, and various other formats
Download music in the highest-quality 320kbps bitrate
Downloads music at exceptionally fast speeds
Retain original ID3 tag information and lyrics
It offers unlimited conversions and downloads with just a single click
How to Download Tracks from Spotify Using Musify
Step 1 Open Spotify in a web browser on your computer and go to the song you want to download. Next, click on the share option on the particular and select the Copy URL option.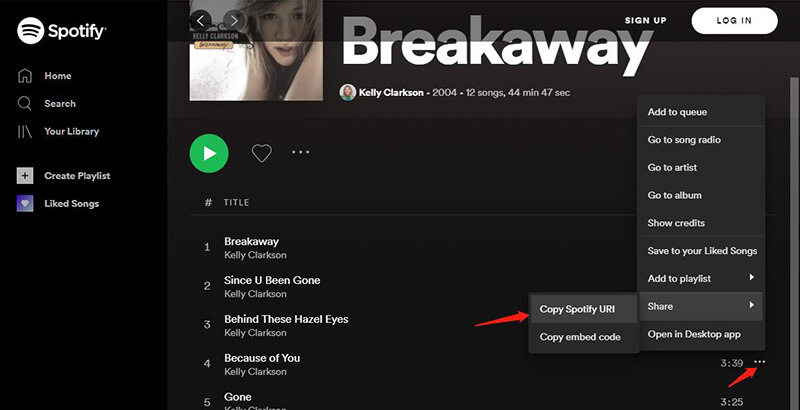 Step 2
Launch Musify Music Downloader, and without any further ado, go to the Preferences section to select the format in which you want the track to be downloaded. In the Preferences section, click on the Download tab and choose the Mp3 or any other required output format in the Format option.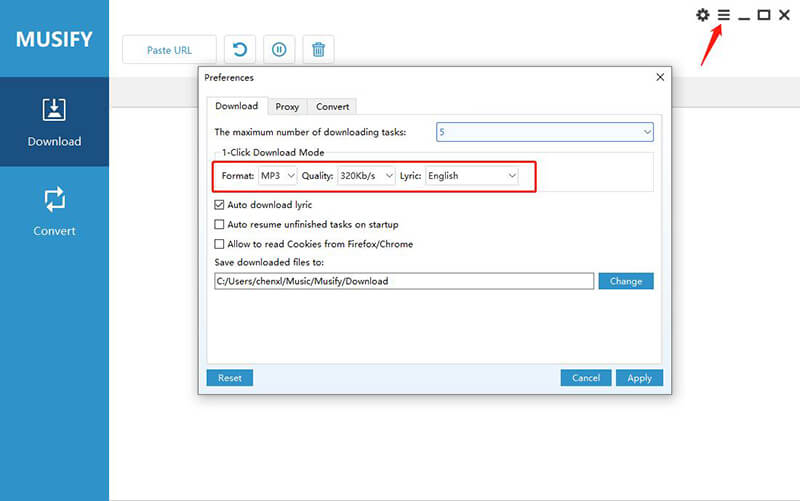 Step 3
In the next step, click on the Paste URL button located at the main interface of Musify program and the download process will start automatically.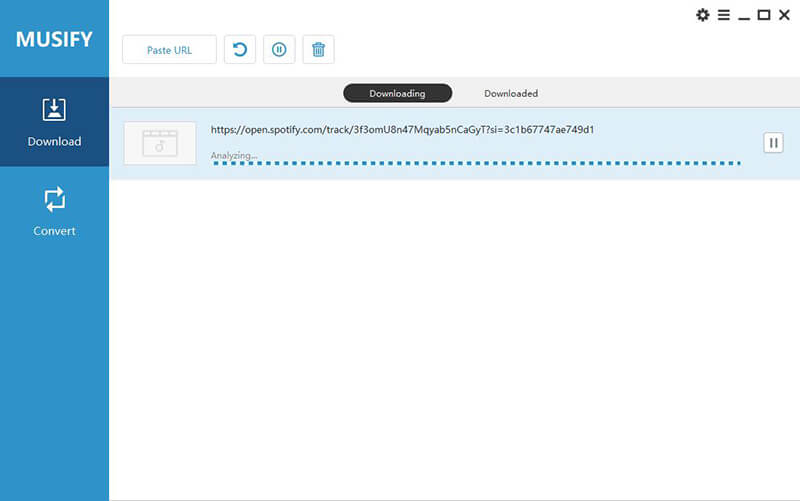 Step 4
After the downloading gets finished, the downloaded Spotify music files will be available in the Downloaded section of the software.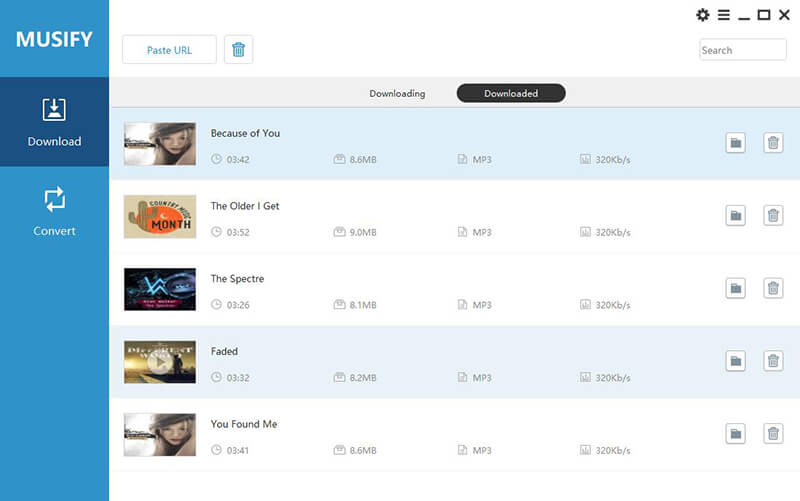 Final Thoughts
Listening to your favorite songs using Spotify is indeed a good way to relax and have fun but when a petty issue interrupts the music it gets frustrating. In order to avoid Spotify playing but no sound, we have provided you with plenty of solutions that might help you in fixing your issue. But, our most recommended solution is to download your favorite Spotify songs to prevent songs greyed out and liked songs disappeared.