To being a freebie is always the safest way to get started. Premium subscriptions of Spotify will require you to pay 9.99$ per month. If you are new to Spotify, you may be eligible for a Spotify 6 months free access. But what exactly does this mean? You can use the service for free until you see whether you like it enough to keep paying for it. If you want to find out how to get a Spotify subscription fee, then keep reading this article and get answers to all your questions.
How to Listen to Spotify Offline without Premium.
Want to Get Spotify Premium 6-Month Free Trial? Here Are All Possible Ways!
1. Premium & Currys PC World 6 Month Trial Offer
You might be surprised to know but Currys PC World will give you Spotify premium 6 months Membership for free when you purchase qualifying products with a total of PS49. Coming up next is how you can get this offer:
Purchase any Currys PC World qualifying product online or in-store.
You will receive your code within two weeks after you have made your purchase.
In the last, head over to www.spotify.com/currys to redeem your code.
Expiration Date: 4 November, 2021
2. Premium & AT&T 6 Month Trial Offer
You can get a Spotify free trial 6 months, free of charge if you are an AT&T Connected Car customer, AT&T THANKS Platinum customer, AT&T THANKS Gold or Platinum customer, and you are new to Spotify Premium. Here are the steps to take to receive this offer:
Connect your AT&T WiFi device to your car. Or become an AT&T Thank Gold or Platinum user.
A unique link will be sent to you to access the offer.
Now, you'll need to go to www.spotify.com/us/claim/att-thanks/ to start a 6-month free trial.
Expiration Date: 5 August. 2021
3. Premium & Samsung 6 Month Trial Offer
A 6-month Spotify trial is available for American Samsung Galaxy Note20 5G and Note20 5G Ultra users starting 8 March 2019. Follow these instructions to receive 6 months of Spotify Premium free. This deal is available when you purchase one of these devices. Spotify will charge you 9.99$ per month for Spotify Premium after the free trial ends. You can cancel your subscription at any time if you do not wish to be charged.
Users can log in to Spotify or create a new account.
Next, tap the "Premium tab" at the bottom of your screen.
Expiration Date: 6 March, 2021 [Sorry! This Spotify offer has ended.]
4. Premium & Flipkart 6 Month Free Trial
Flipkart has worked with Spotify and they came up with a plan. According to which, everyone who has bought selected audio products on Flipkart will receive an offer code from Spotify. Now just follow the guide to claiming this 6-month Spotify Premium free offer:
First of all, you'll have to make a purchase on the Flipkart website. You can buy anything such as headphones, speakers, TVs, TV streaming devices, and laptops.
After that, you'll receive the Flipkart Spotify Premium offer code.
In the end, simply copy that code and go to www.spotify.com/in-en/claim/flipkart-6m/ in order to start the Premium free trial for the period of 6 months.
Expiration Date: 15 May 2021 [Sorry! This Spotify offer has also ended.]
5. Premium & Xbox Game Pass 6-Months Free Trial
Xbox gamers need an Xbox Game Pass Ultimate subscription to have access to all games on the platform. Microsoft offers more: A special promotion for Xbox Game Pass Ultimate subscribers, including a Spotify 6-month free trial. Spotify Premium and free trials users are eligible for this offer. You can also take advantage of this offer if you're one of the lucky people. This means that you can get both Spotify and Xbox subscriptions almost for free the first time you try. You'll be able to redeem your Spotify 6-month trial code after you sign up for Xbox Game Pass Ultimate. Your code should be activated within 10 days of your subscription starting.
Spotify Premium is a new service.
Either purchase an "Xbox Game Pass Ultimate" or "Xbox Game Pass for PC" subscription.
Spotify will accept a current and valid payment method.
Spotify Premium Service subscriptions can be paid directly to Spotify and not through third parties.
Expiration Date: 1 October 2020 [Sorry! This Spotify offer has ended.]
6. Premium & Chase Credit Card 6 Month Trial Offer
To benefit their users, Chase has partnered with Spotify. A Chase cardholder who is a music lover will receive an email offering a Spotify premium 6 months trial for free. Follow the link to access Spotify Premium for free.
Expiration Date: 30 September 2020 [Unfortunately, this Spotify offer has also ended.]
How to Extend Spotify Premium 6 Months Free Trial with Musify
So, you have used up all your free premium trial and are now looking to continue to enjoy Spotify but without paying any additional money. Worry Not! Musify Spotify Music Converter is the best music converter to convert Spotify playlists and songs to MP3, FLAC WAV, AAC, MP3, etc. It also support YouTube, Spotify, Bandcamp, Soundcloud other 1000+ video/music sharing sites.
You can download this Spotify Music Converter from below link:
Key Features
Download entire playlists, albums, and artists from Spotify in one click
It provides downloads at a 10 times faster pace
Retains all ID3 tags information; the original audio quality
Download 100% original quality music with a high-speed download
Supports windows and macos operating systems
How to Download Spotify Songs Without Premium
Step 1 Open Spotify and look for the song you want to download; copy the Spotify song URL from the address bar.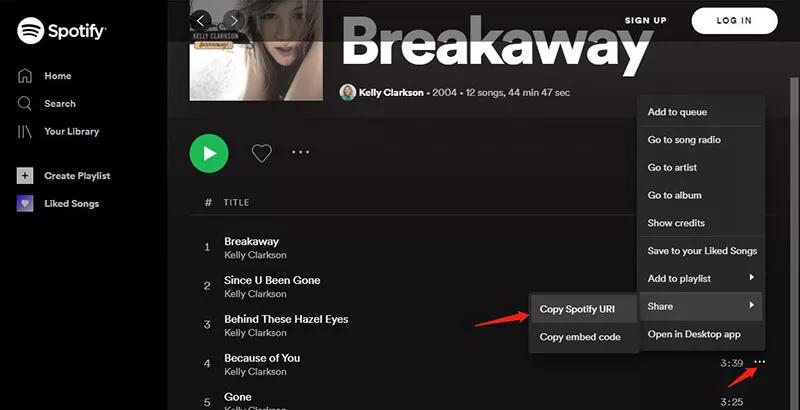 Step 2 Start the Musify software, and choose the output format and quality you want for the Spotify song. For the best result, we recommend you to select Mp3 and 320kbps options respectively.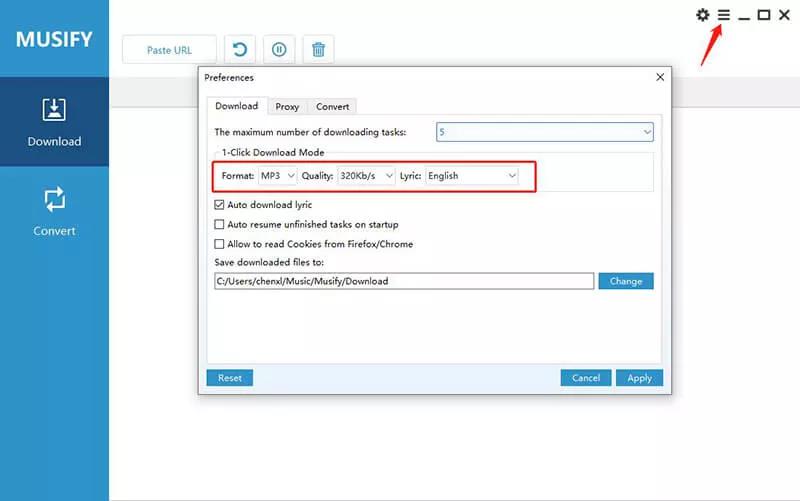 Step 3 Once you have selected the required quality and format, click on the "Paste URL" button, and the Spotify song will start downloading automatically.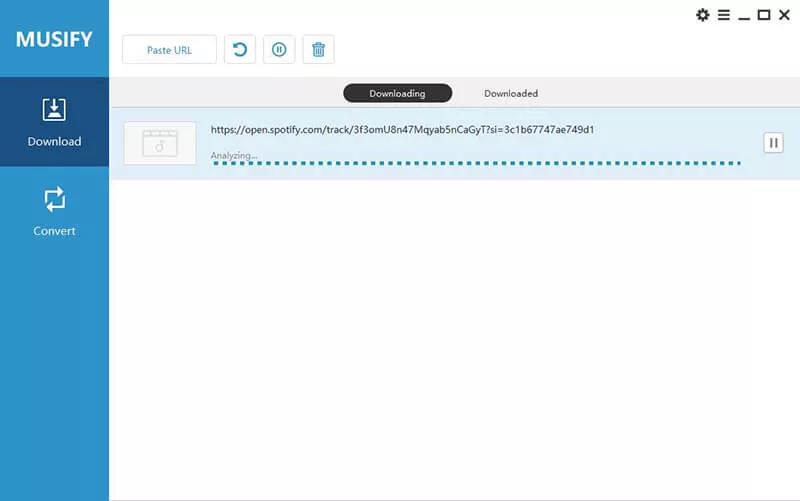 Step 4 After the song download is complete, you can find the Spotify mp3 file in the downloaded section for offline playback.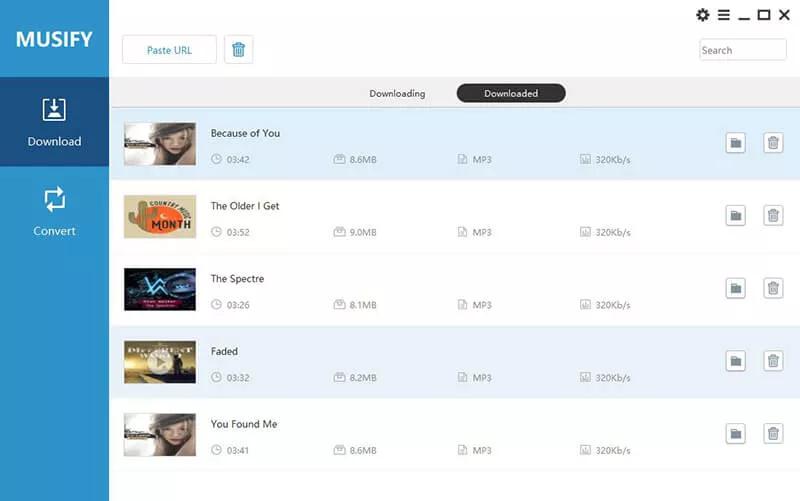 How to Find Downloaded Songs on Spotify.
In Summary
If you want to know how to get a Spotify subscription at no cost, the easiest way is to use Musify Spotify premium downloading tool. However, some websites will also allow you to download one song for free and have unlimited access to songs for six months. You will have to check with the website to see if they are still offering a free trial or not.