If you're new to Spotify premium, then like several other features, it also comes with Offline mode, which allows its users to listen to Spotify playlists and albums offline without any internet connection. However, this feature is only limited to premium users. And that is the thing, which makes it hot topic for the free users to explore how to listen to Spotify offline without premium. In this article, we will cover all the solutions required help you play Spotify offline mode without premium.
How to Get Spotify 6 Month Free Trial.
How to Listen to Spotify Offline without Premium
The best way to listen to premium Spotify songs offline is through using third-party software. Musify Spotify Music Converter is the best music converter to listen to Spotify offline by converting Spotify playlists to MP3, FLAC WAV, and AAC. It also allows the users to convert online videos into music files from YouTube, Facebook, and many other video sharing platforms.
Key Features
Musify retains original quality while downloading the Spotify premium songs
It allows you to download whole playlists, albums, or artists from Spotify with just one click
Converts song in various formats such as MP3, M4A, WAV, and many more
It keeps all ID3 tag information intact with the downloads
This tool allows you to download music at 10 times higher speed
The tool also gives the option to download separate version of software for Mac and Windows operating systems.
1. Listen to Spotify Offline without Premium on PC/MAC
You'll need to follow these simple steps in order to download Spotify songs on desktop computers for offline playback.
Step 1 Look for the songs you want to download in Spotify and copy the link from the address bar.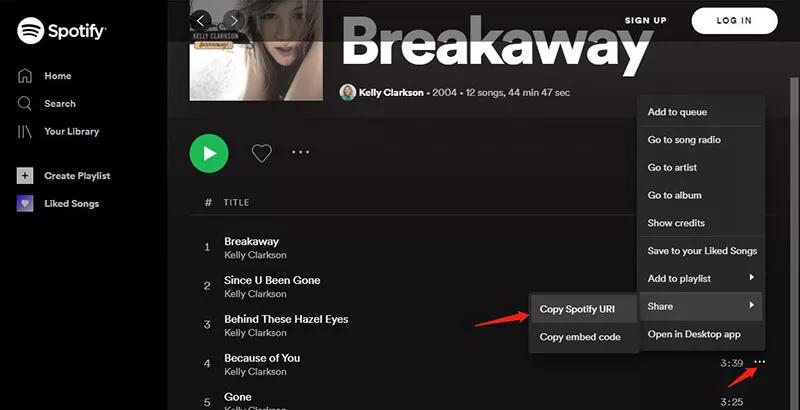 Step 2
Launch Musify software on your PC/MAC and choose the quality and output format for the Spotify songs from the preference menu. For example, 320kbps and Mp3.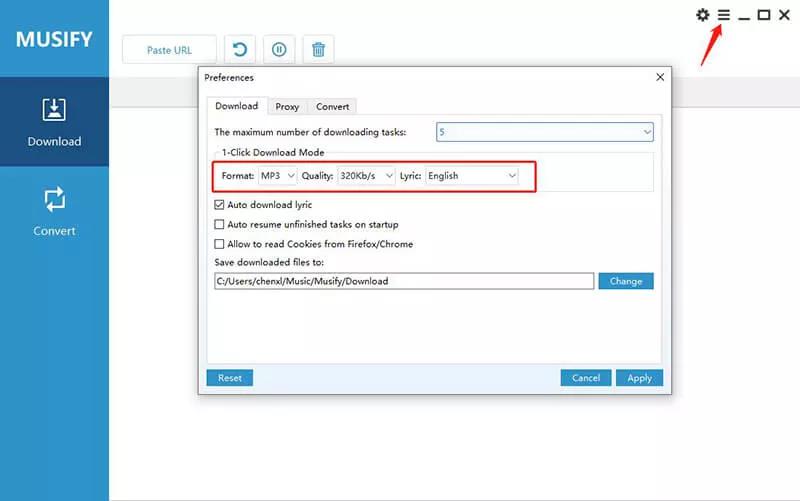 Step 3
Once you're done with the preferences, click on the "Paste URL," your link will be pasted, and the audio downloading will begin automatically.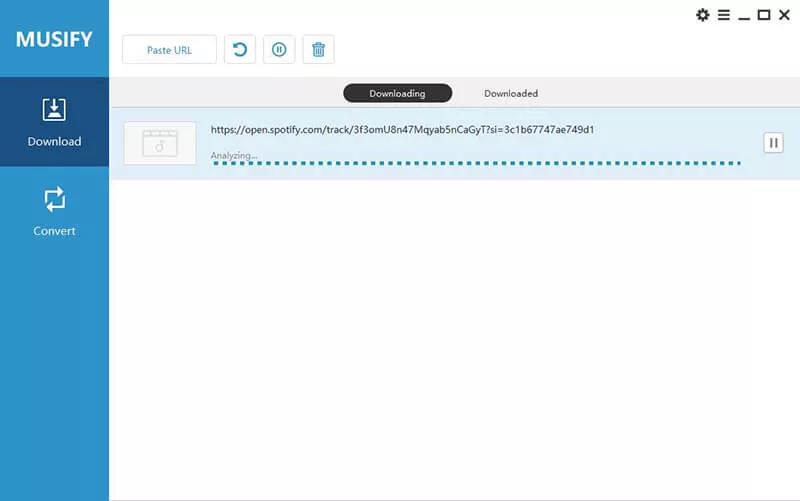 Step 4
Once the conversion and downloading process gets completed, you can enjoy the unlimited Spotify offline streaming from the Downloaded tab of the software.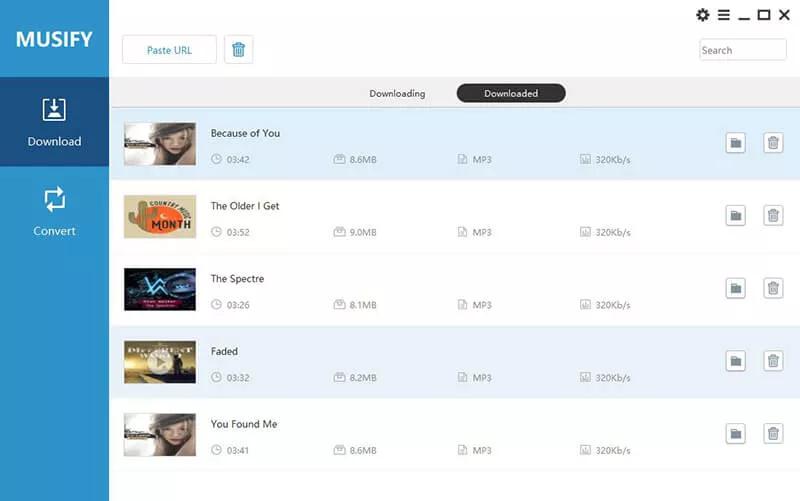 How to Find Downloaded Songs on Spotify.
2. How to Listen to Spotify Offline Without Premium on iPhone
Since many of us enjoy listening to music on our phones, the following are the steps for transferring the downloaded songs to your iPhone in order to listen to Spotify offline on iOS device.
Use the USB cable to connect your iPhone to your computer.
Start iTunes, click the device button near the top of the iTunes window. Select the option you want, which is the iPhone.
Choose the music to select the menu tab from the left pane—sync music to enable it.
If you want to transfer the whole library, you must select the entire music library to enable Spotify music transfer. However, before you transfer, you must first move Spotify to iTunes.
Select the appropriate option to sync music to your iPhone automatically. Apply to begin the transfer process.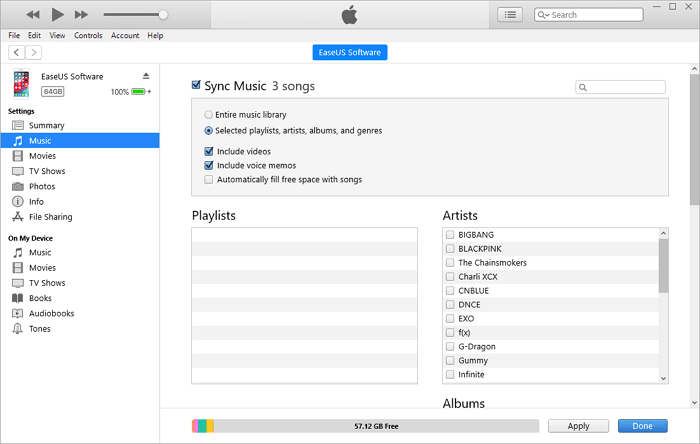 3. How to Listen to Spotify Offline Without Premium on Android
To listen Spotify offline on your android phones, you'll need to transfer the already downloaded songs from your desktop computers to the Android devices. Coming up next are the simple steps to do that.
If your screen is locked, unlock your screen.
Start iTunes, click the Device button near the top of the iTunes window. Select the option on your phone.
Find Spotify music files on your computer and drag Spotify music tracks to your device's Music Folder.
How to Listen to Spotify Offline with Premium
If you're still wondering how can you listen to Spotify offline, then we'll like to let you know that how you can use default Spotify offline mode, in the case you have subscribed for the premium account. In the coming parts of this article, we'll be showing you how to use Spotify offline mode on your mobile devices, as well as on desktop computers.
1. How to Listen to Music Offline on Spotify Android & iOS?
These are the steps you need to sync Spotify music on your mobile devices, such as an Android or iOS phone.
Connect your device to the Internet. Next, open Spotify app on your phone to sign in to your premium account. Browse the app and select the track or album you wish to listen to offline.
On the top of the playlist, Tap the Download button and wait until all the songs have been downloaded.
Disconnect your Android or iOS phone from the Internet. You'll then automatically go into Offline Mode, and you can access your offline music.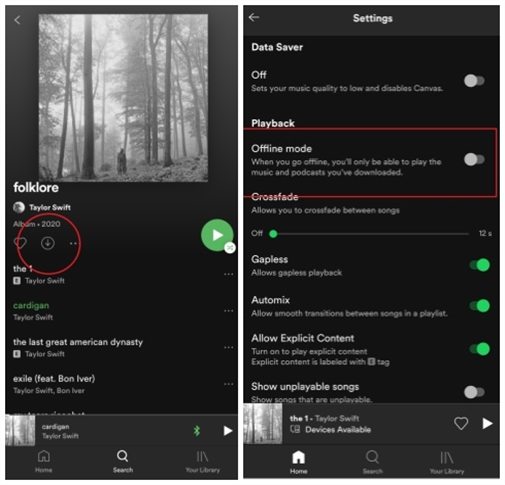 2. How to Listen to Music Offline on Spotify PC/MAC?
Right now, you can't download podcasts or albums from the desktop app. However, you can follow the steps below to get the playlist or tracks you desire to download.
Install and Launch the Spotify app on your computer and log in to your premium membership account.
You can search the Spotify music app for any song or playlist that you wish to download offline.
You can toggle the Download option to start downloading the track or album you are interested in.
Go to the File/Apple menu in your Spotify app menu and select the Offline Mode Option. You'll then be able to listen to Spotify music offline.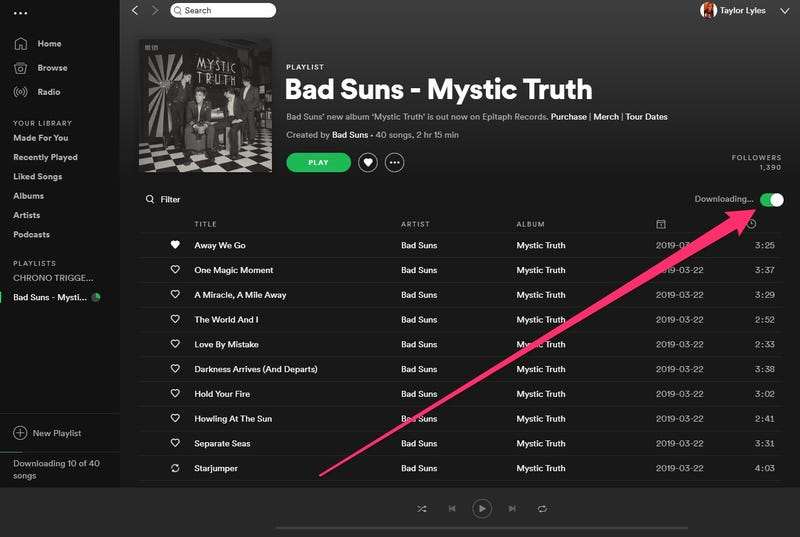 Listen to Spotify Offline With/Without Premium | Side-by-Side Comparison
| Features | Spotify Offline Without Premium | Spotify Offline with Premium |
| --- | --- | --- |
| Offline Playback (Without Internet Connection) | ✓ | ✓ |
| Maximum Number of Songs Available for Download | Unlimited | 3,333 Songs (Per Playlist Per Device) |
| Who Can Use this Service? | Both Free and Premium Users | Only Premium Subscribers |
| Output Quality | Lossless and 100% Original Sound Quality | Lossless High-Fidelity |
| Supported Players | All Available Players | Only Spotify |
| Supported Devices | All Devices | Sync up to Five Devices Only |
| Rate of Success | 100% | Bugs & Errors Can Occur At Times |
| Ease of Use | Very Simple & User-Friendly | A Bit Complicated |
| Prices | $29.95 FOR LIFETIME!! | $9.99/Month ($4.99/Month for Student; $14.99 for 5 Users) |
How to Fix Spotify Songs Greyed Out Issues.
In Conclusion
Can you listen to Spotify offline? Now you know you can easily listen to Spotify offline for free, even if you don't have a premium subscription. With the help of Musify Music Downloader, it is is more durable and cost-effective to listen to Spotify music than the default offline mode.