It's surprising when you learn somewhat new about something you've been using since ages or you thought you have mastered it. Same is the case with YouTube, which we visit almost every day. Recently, people have start founding about unlisted videos of YouTube and wanted to share it with you as well. These videos are different from private videos.
We are here to answer the question of how to find the unlisted YouTube videos. Unlisted videos can be shared by anyone with a link yet it will not be appearing in YouTube search results. You can read more about the unlisted video on YouTube's unlisted video help page.
How to Find Deleted YouTube Video?
How to Find Unlisted YouTube Videos of Yours
Some people before making the video public saves it as unlisted and shares it with friends and family just to examine the video quality and content. But because of the video being unlisted it doesn't appear on the channel hence making it a bit tricky for people to see it as they don't know how to search for it. Don't worry; here are a few simple steps for you:
Open your browser, login to YouTube and then go to YouTube Studio by clicking here.
Go to "Content" option on the menu on the left sidebar of the page.
Then click on "Filter" section below "Uploads" tab. A drop down list will open from there select "Visibility". Then, tick the box "Unlisted" and press "APPLY" button.
Now all your unlisted YouTube videos will be filtered by visibility right there.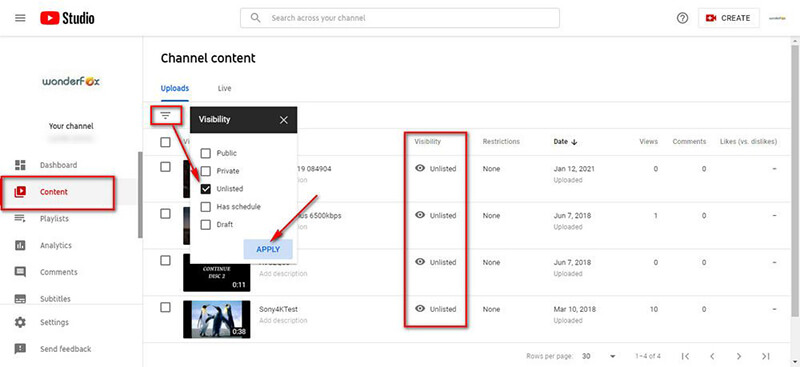 How to Find Unlisted YouTube Videos of Others
Unlisted YouTube videos won't appear in YouTube's search results but will be open for public eyes. Looking for unlisted YouTube videos of yours is easier than finding other people videos. It is much more complicated than that. You can only watch the videos if you know the URL or the webpage that links directly to the video. At this instance, there are no exact ways of finding videos but we have three possible methods for you that may help you in find unlisted YouTube videos.
Method 1: From Public YouTube playlists
As you all know unlisted videos will not show up on the search results, your feed or recommended videos. These videos can only be seen and shared with other people if you have the link. But if a You-Tuber adds that video in their public YouTube playlist you can most likely to find and watch the video even if you don't have the link.
Method 2: From Unlisted Videos Website (unlistedvideos.com)
It is a website where people can upload, search, or watch the unlisted YouTube videos. You don't need to register on it. As long as you have the link you can watch and share the video with other people as well unlike private YouTube video. You can easily submit your unlisted YouTube video by following the terms and condition.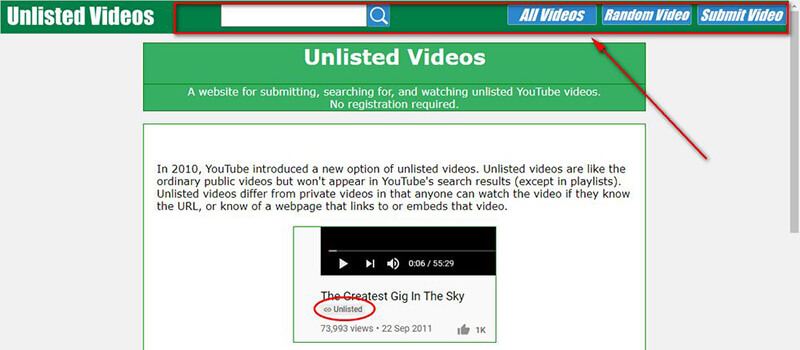 Method 3: From Search Operators
Just because the unlisted YouTube videos are not easily searchable that does not mean you cannot find and watch them. Search operators are the specific words and symbols that provide the user with accurate and precise results. So, if you know some search operators you can find unlisted YouTube videos using the combination of them. You can use Google to find your unlisted videos with the help of search operators.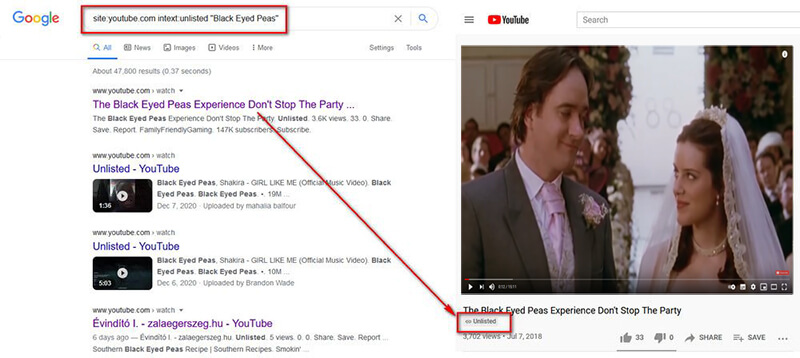 How to Download Unlisted YouTube Videos
iTubeGo YouTube Downloader have many features that will help you download the unlisted YouTube videos. The notable feature of this website is that it has a built-in web browser, which helps you downloading the videos directly from there excluding the hassle of copying and pasting the URL. It is the best tool for downloading unlisted and even restricted, as iTubeGo is designed to download all types of videos without any limitations.
You can download this Youtube video downloader from below link:
Key Features:
Supports a lot of video and music sharing platforms
Download files 10X faster than other tools
Extract the audio from Youtube videos and can save it as high-quality MP3 files
Convert videos in many formats, supporting over 20 output formats
Ensures the quality of downloading videos, giving 100% guaranteed results
Steps to Download YouTube Unlisted Videos for Free
Step 1 First visit YouTube and find the unlisted video that you want to download. Next, copy the URL of an unlisted YouTube video form the address bar.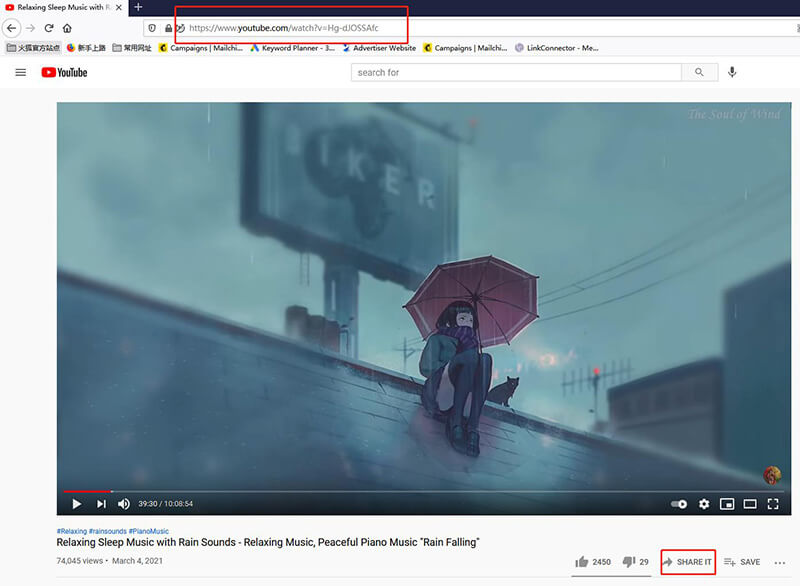 Step 2
After that, launch the software and make sure to select the download format as Video (Mp4) from the Preferences section.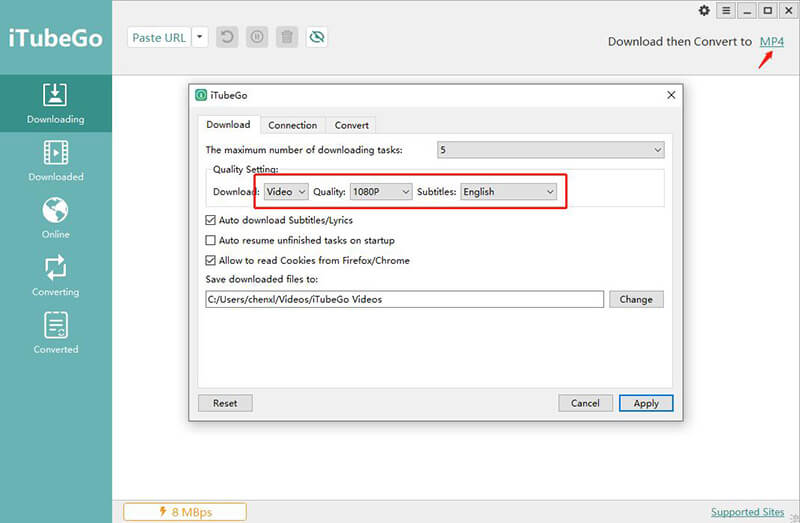 Step 3
Now, go back to the main interface of the iTubeGo and click the "Paste URL" button, which will automatically start the downloading process.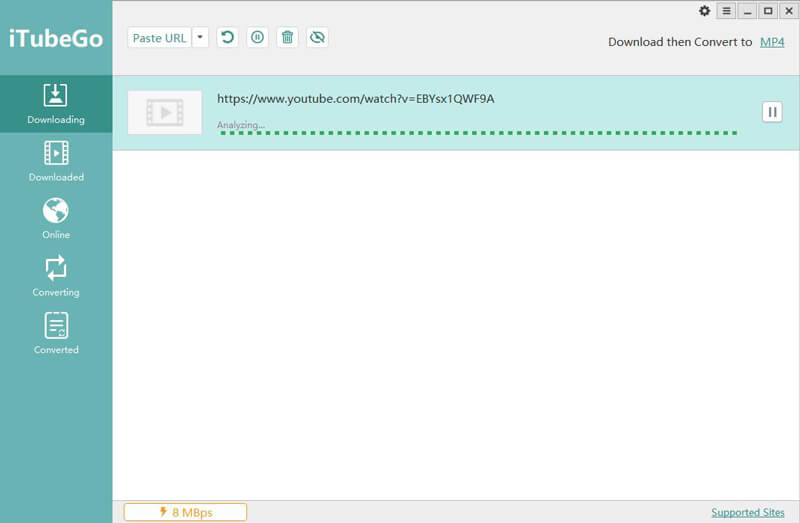 Step 4
After the download is complete, you can find the unlisted YouTube video in the Downloaded file and can enjoy your video.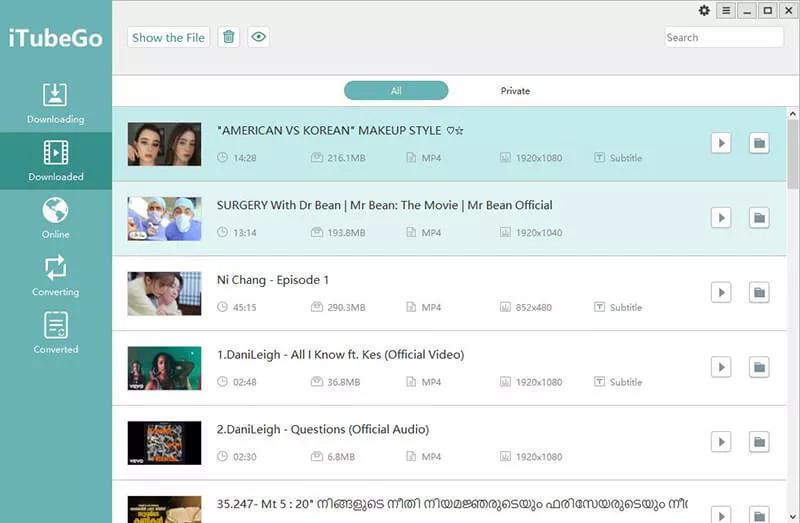 The Bottom Line
It's already a hassle to find unlisted YouTube videos for some people. So to watch and share the unlisted YouTube videos, we will suggest that you use iTubeGo YouTube downloader. It is the easiest and most reliable way to download and find unlisted YouTube videos, and compatible with both Windows and MacOS running computers.