YouTube is an incredibly popular video-sharing website with millions of daily visitors; so obviously, there's no real surprise that it can run into 'an error' at times. If an error occurred such as a playback ID error, not to worry, there are solutions available.  If a YouTube error occurred, it could be caused by your internet connection speed, antivirus software, and even your computer's security suite. In the coming text, we're going to unveil all the possible reasons and solutions to fix the YouTube error occurred playback ID.
All Solutions to Fix YouTube Not Responding Issues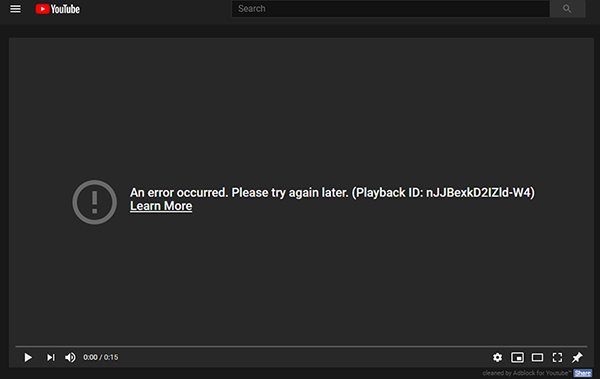 What Cause the "YouTube an Error Occurred Playback ID" to Happen?
Issues with the Network Connection
Most of the YouTube errors occurred due to faulty network connections. Dynamic IP configurations can cause this YouTube error. This temporary fix can be done by restarting the router or modem and allowing the network configuration to reset itself.
The problem could be caused by missing or corrupted browser files. This may be the reason an error occurred YouTube message can be showing.  Poorly stored data could cause this, or if you are the victim of a browser hijacker. In some cases, however, this may not transpire until the threat has been removed. This can be fixed by uninstalling and reinstalling your browser again.
This error could also be caused by your DNS Resolver Cache containing data that is interfering with your outgoing connections. If this is the case, clearing the DNS cache will resolve it.
Issues with the Automatic DNS
An ISP's automatic DNS could have caused the error of YouTube. An alternative solution that may resolve the problem is to use Google's Public DNS.
6 Solutions to Fix YouTube an Error Occurred Playback ID Error Issue
1. Restart Your Network Device
First and foremost, whenever an error occurred YouTube, it is better to restart your network device. It is advised to open a new browser tab and check if it loads before you restart your network device. If the page is not accessible, please restart your network.
You can restart your network device by pressing the Power button, which is usually located back at the device. Wait for approximately one minute before turning it on again. After your device has been connected to the internet, please play the same YouTube video again and check if you get a YouTube error message.
If you want to download video from YouTube, try this tool here.
2. Clear Cache and Other Data of the Browser
If none of the mentioned solutions in article work, you can clear the browser's cache and data. Following is the easy method you can follow to clear Google Chrome's data and cache.
Open Google, and in the top upper corner, click on the Google Chrome menu.
Select more tools and then choose clear browsing data from the menu.
After clicking on Clear browsing data, a window will appear; tick the boxes named Cookies and other site data and scroll down for cached images and files; after selecting, click the clear button.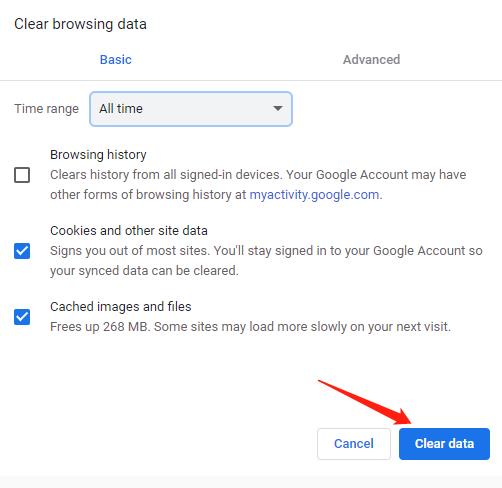 After the Google Chrome cache has been deleted, you can play the YouTube audio again to see if it still appears.
3. Disable Browser Extension
Do you get an error occurred message after installing new extensions? If so, YouTube's functionality may have been blocked by the extensions. In this instance, disable the extensions. Follow these simple steps that can be performed on Google to unable extensions.
On Google chrome's interface, click the Google Chrome menu in the upper right corner.
From the menu, select More tools and Extensions options respectively.
To disable the extensions, click on the toggle in the extensions window.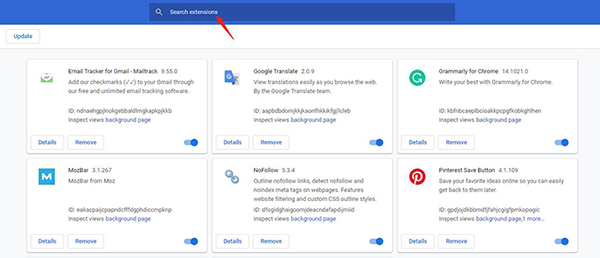 4. Flush DNS Cache
If your DNS cache is corrupted, it will prevent you from accessing a website. Hence, you will require to flush the DNS cache in this situation for the website to work perfectly. Here's how to do it:
Start command prompt on windows: Press Windows + R to open Run Command, type cmd inside the search bar of windows, then click on the enter key
Type DNS cache once commanding prompt launches: ipconfig/flushdns and press the enter key for this command to work in the CMD window. Wait for Windows to finish this task. Next, check if a YouTube error occurred message appears when you watch a YouTube video.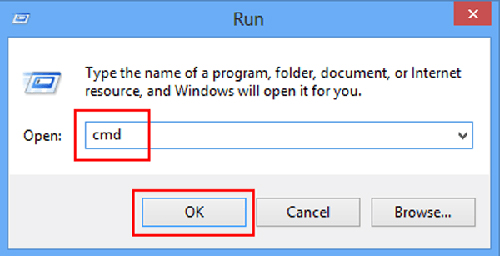 5. Use Google DNS
Users have reported that switching to Google DNS solved their problem. If none of the above options work, you might try this alternative.
6. Reinstall the Browser
Try reinstalling your browser if you still have trouble viewing the YouTube video. You can uninstall a browser by following these steps:
In the Windows search bar, type the browser name.
Right-click on the search result to choose Uninstall.
The Programs and Features window will open. Right-click the browser to open it. Select Uninstall.
Then, after the completion of the uninstalling process, you can simply reinstall the browser from the official website and install it on your PC.