Spotify has a massive user base. It's mainly because of its incredible interface and music catalog which caters every user and their moods perfectly. Sometimes with heavy traffic on the servers, Spotify not sound error is not surprising. Among these errors is the recently reported Spotify black screen. Although, it mostly resolves upon refreshing Spotify but if it still persists you might have to look up for solutions on how to fix Spotify black screen. Let's not waste the time and begin with the solutions.
All Solution to Fix Spotify Black Screen Problems
1. Remove AppData Folder for Spotify
It is possible that the Spotify black you are encountering is because of the temporary junk, information and files that are stored in Spotify AppData folder.
For Windows:
Delete Spotify AppData folder to eradicate Spotify black screen windows, follow the simple steps:
Close the Spotify App on your Windows 10 PC.
Go to start menu and enter %appdata% and you will find the AppData folder for Spotify.
Once, you find it delete it and Restart the application on your PC.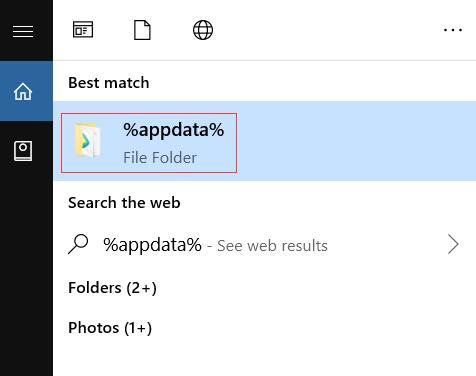 For Mac:
To delete AppData Folder on Mac, follow these steps:
Close the Spotify app on your Mac PC.
Next, you will open folder and click on Go and then, choose the Go to Folder.
There you will enter "~/Library/Application/Application Support" and click on Go button. You will find the AppData folder for Spotify.
Delete the entire folder and restart Spotify on your PC.
2. Check Your Network Connection
The most common cause of every online error is the unavailability of a decent network which leads to issues like Spotify black screen. API won't be loaded and blank screen will appear if the application is not even able to detect your internet connection. If this happens while you are using Spotify app on your phone, check your cellular data or Wireless internet you are using. If you are using PC then to do the adjustment:
Find the icon for Internet in the lower right corner of your screen.
Right-click on it and click on the option for Troubleshoot problems.
If this doesn't help, you can even restart Wi-Fi router to refresh it.

3. Disable Hardware Acceleration
Hardware Acceleration is activated on Spotify by default to enhance the performance of the application. Sometimes, it may result in graphical errors including Spotify Black screen. You can simply disable the option for it to check if it is the cause of the issue:
Open Spotify and go to the Settings Windows of the app.
Scroll down a bit and click on the option for Show Advanced Settings.
Lastly, under Compatibility tab you will find Enable hardware acceleration. Click on it to disable it.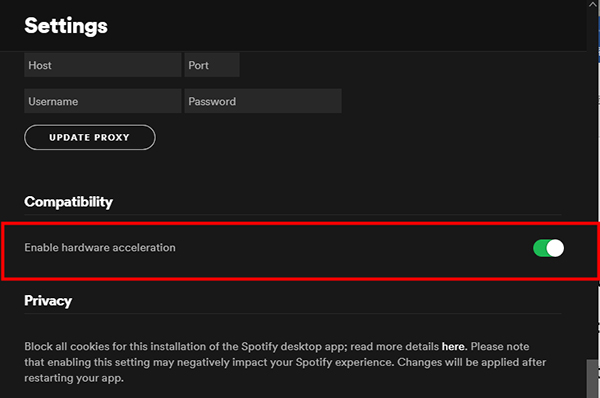 4. Delete & Reinstall Spotify Application
Sometimes, you have an incompatible version of Spotify which leads to the Spotify black screen. If you have not updated the app to the latest version, update it to see if that helps. If the problem has started after you have updated the app, then you can delete the app and reinstall the older version on the internet. But by doing so, all of your previous data will be lost.
5. Use Spotify Connect to Play Songs
If you are using same Spotify account on multiple devices and only your device is experiencing Spotify black screen while the other devices are working fine. Then, you can simply go for Spotify Connect feature to connect two devices and play your favorite songs. This feature only works if you are a premium member.
Follow the steps below to connect the devices:
Open the Spotify app on the devices you want to connect.
Click on the connect button and then choose the device you want to play the songs on.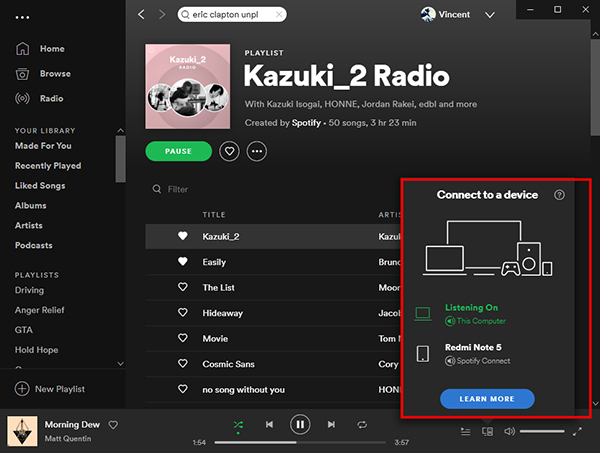 How to fix spotify songs greyed out issue, please try this method here.
6. Remove the Duplicate Spotify Processes
Spotify black screen error may be due to too many tasks for Spotify running on your PC. You can simply remove the duplicate processes by these simple steps:
On the bottom of your PC screen is a taskbar, right click on it and then, click on the Task Manager.
If you see multiple processes running, simply delete the duplicate processes.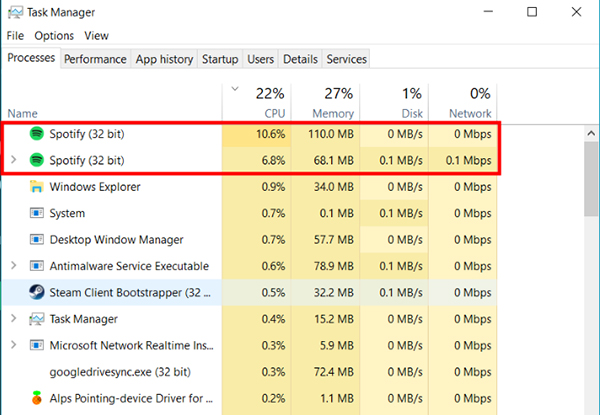 The Best Method to Fix Spotify Black Screen
If you continuously experience the Spotify Black Screen and you are annoyed by it then you should consider the option of downloading Spotify music to your device. You can download any song from Spotify or any other music website through a powerful music downloader which is none other than Musify Spotify Music Converter. You won't even need a premium account for the Spotify anymore. Once downloaded, all the songs would be available for offline playback. It offers various options for output formats of your music and can convert to another format even after downloading.
Key Features
User friendly software with clean interface
Supports more 1000+ music streaming sites, like Spotify, Soundcloud, Mixcloud and more
Downloads the audio in lossless formats, such as MP3, M4A,WAV, FLAC, etc.
10x faster downloading speeds than other music downloader
Provides best audio quality up to 320kbps
Automatically downloads the lyrics
Musify is compatible with both Windows and Mac OS, here are the links to download this Spotify MP3 Converter:
How to Download Spotify Songs on PC/MAC
Step 1 Open Spotify on your computer's web browser and find the song you want to download. And once found, click the Share button and select the Copy URL option.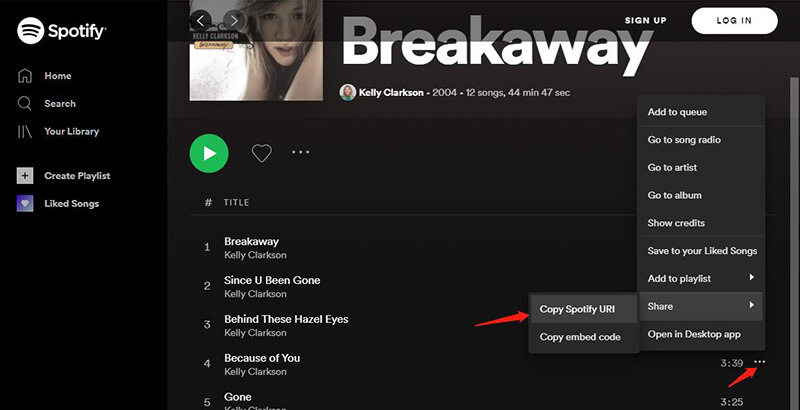 Step 2
Launch Musify Music Downloader and head over to the Preferences section. Here in the Preferences section, click the Download tab and select the output format to Mp3 and audio quality of 320kbps.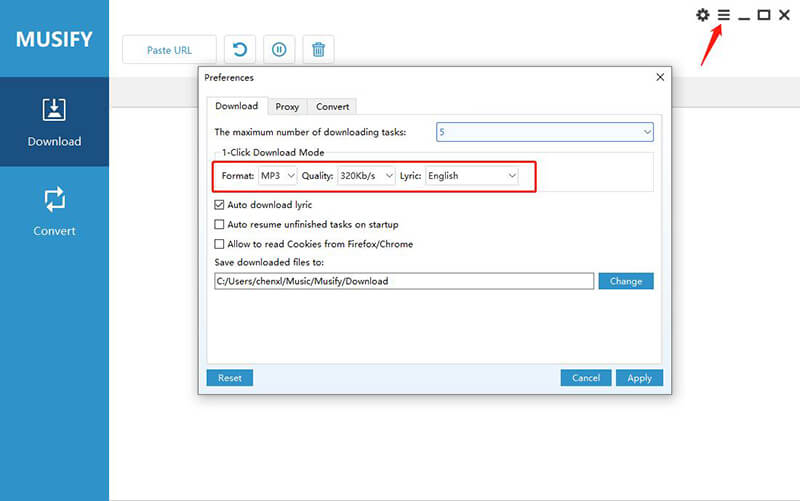 Step 3
Click on the Paste URL button on the main interface of Musify; the audio file will start downloading instantly.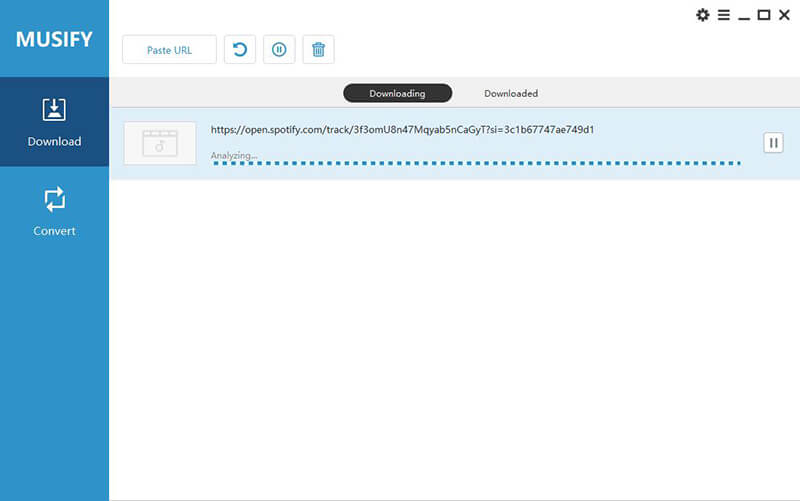 Step 4
Once the download is complete, you can find the song in the Downloaded section of the software.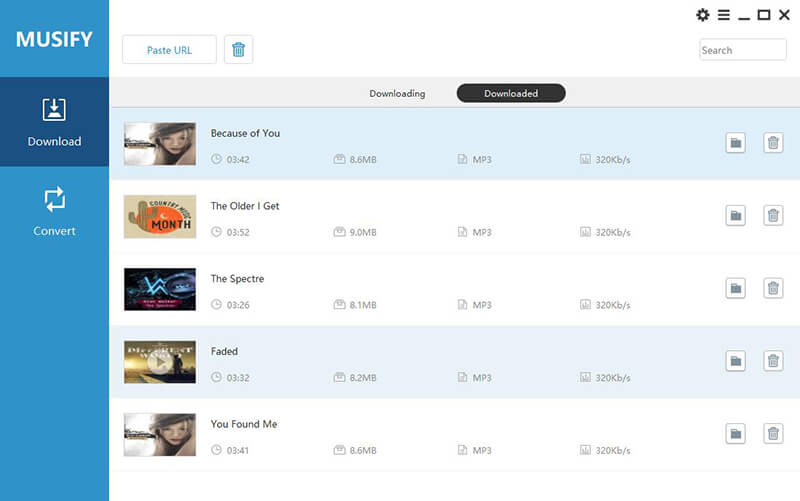 The Bottom Line
We hope that you were able to fix Spotify black screen issue with the solutions we provided you with. Although even after it has been resolved there are chances of recurrence. So, the best option is to download the Spotify music with Musify Music Downloader.