Many users find it difficult on how to fix YouTube comments not loading problems. This is because when you try to visit YouTube in Chrome, its website data and cookie data are saved on your computer. In addition, when you use some browser add-ons or other software that automatically downloads content from websites, you can also encounter this issue. If YouTube comments won't load properly, it could simply be due to your internet connection is too slow to allow commenting, or your browser does not support JavaScript correctly.
How to Fix YouTube Videos Not Playing on Chrome?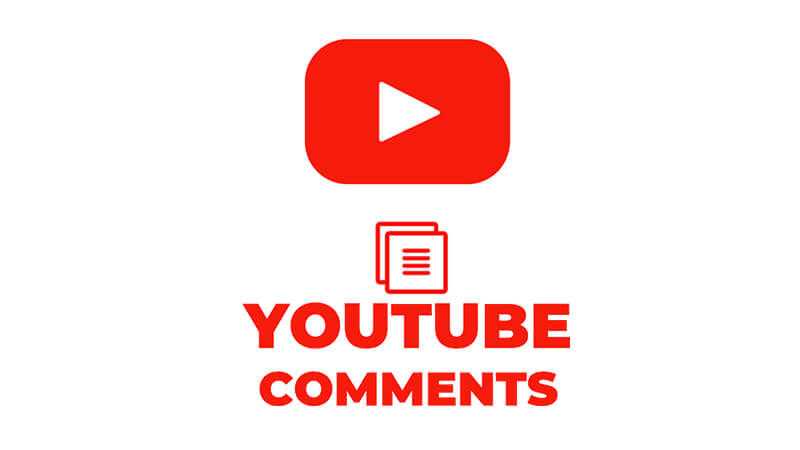 In this write up, we're bringing 10 most effective ways through which you can fix YouTube comments not loading issue. So without any further ado, let's start exploring these ways one by one.
10 Ways to Fix YouTube Comments Not Loading
1. Reload Video Page
First of all, we recommend that you should reload the video page if you haven't already. Even a small step like this could be enough to fix the "YouTube comments not showing up" error. To do this, go to YouTube from a web browser (windows or mac) and click the reload button.
How to download YouTube videos for free? Get this iTubeGo YouTube Downloader to easily & quickly obtain the YouTube videos as well as the playlist.
2. Check the Comments Section of a Different Video
Sometimes, it is possible that "YouTube comments not loading" this issue could only happen with one video's comments section. It is best to verify that the comments section of YouTube does not appear on other videos. You can also check the comments section of another Youtuber.

3. Open the YouTube Page in Incognito Mode
You can open a web page in Incognito mode without any extensions or plugins. There's also no browsing data, cookies or site data that could interfere with the website, such as YouTube. This stage will allow you to identify if there is an issue with your browser (e.g., Google Chrome) or an interfering extension that prevents the comments from loading.
These steps will show you how to incognito open YouTube; you can access the site via a web browser or the YouTube app. If you use Google Chrome, You can open an incognito browser by pressing the Ctrl + Shift+ N. Use the keys together. In the upper right, click the three dots and then select the Incognito Mode – and New page.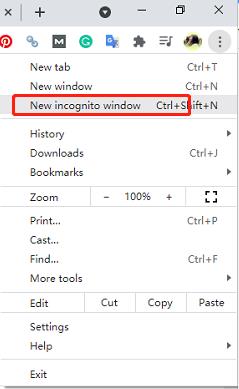 4. Check Your Internet Connection
YouTube comments won't load due to problems with your internet connection. This can be fixed by restarting your modem/router. Next, turn off the computer and then the router/modem. Wait for approximately 3 minutes before restarting these devices.
5. Disable Proxy Connections
YouTube, like other apps, may experience an error when it connects to a proxy network. YouTube may be experiencing an error if you are using a premium VPN service. If this happens, disable any proxy or VPN apps and then reload your webpage. YouTube comments should now be loading correctly.
6. Disable Adblocker and Other Extensions
An adblocker can be used to block ads from some aspects of a website. It can sometimes malfunction and cause problems with site features, including YouTube comments. The same applies to other extensions, even if they aren't set for YouTube.
To determine if this is the problem, disable any web browser extensions, plugins, or other add-ons temporarily.
For Google Chrome on Windows:
To begin, you need to click on the 3 dots icon on the upper-right side of the screen.
Click More Tools and choose Extensions.
Turn the switch off at this Extensions page.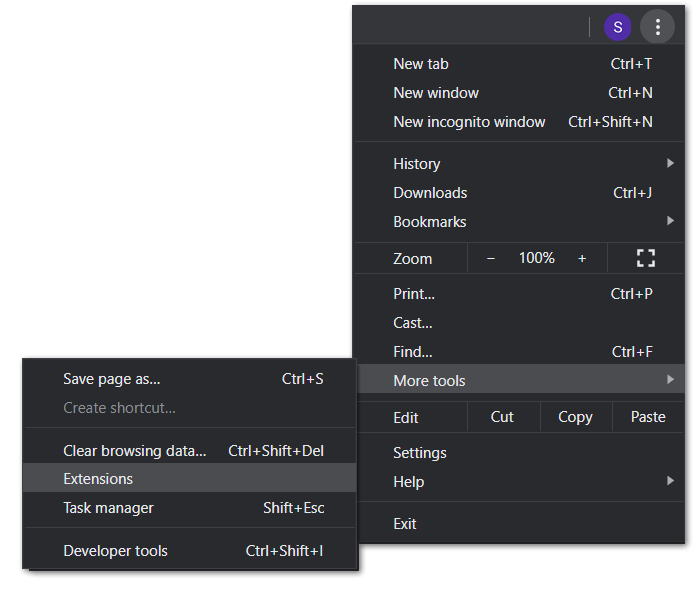 For Safari Mac OS
In the first step, open Safari on your Mac operating computer.
from the Menu Bar, select "Preferences…"
Next, click Extensions from the top bar.
Uncheck the box next if you want to disable Safari extensions.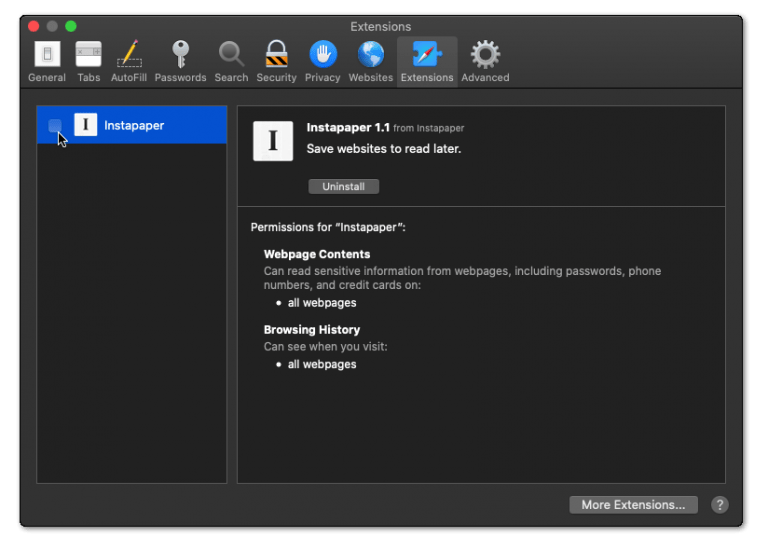 7. Change Your YouTube Layout
Many users reported problems with the new YouTube website layout. Some users may find the new layout a bit unstable since it is still developing. We recommend going back to the old layout to see if you face the problem of YouTube comments not showing up.
How to disable the new YouTube layout? For more detail please click here.
8. Clear Browsing Cache and Site Data
The more you interact on YouTube, the more data or browsing cache can build up. Worse, it can cause problems with the YouTube site. What's worse? This browsing data (including cookies) should be removed regularly. You can do a Hard Refresh to accomplish this. This will clear the browser cache and reload the YouTube site.
To refresh Windows with web browsers (Chrome Firefox Edge, Firefox, and Edge), press the Ctrl + F5 keys together on the YouTube Page.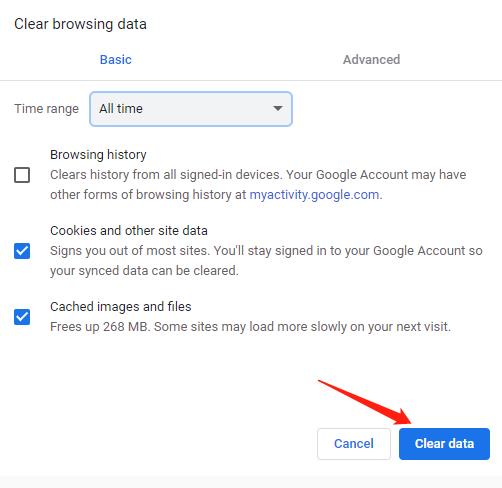 9. Try a Different Web Browser
We recommend using Google Chrome as YouTube is optimized for Chrome. Chrome can also make YouTube errors. Users find that using another web browser is the best way to fix many YouTube problems.
You can simply open any other web browser such as Microsoft Edge, which is already installed on your Windows computer. Firefox, Safari, Opera, and Opera should all work! Next, go to YouTube and check if your comments section loads appropriately in the new browser.
10. Wait for a Fix from YouTube
Have you tried everything, but YouTube comments still don't load? We have one last tip for you: Wait for YouTube to provide the correct fix.
YouTube may be working behind the scenes to fix this comments error. YouTube will usually fix any serious errors within a few days. You can recheck YouTube after a few days.
In the interim, Make sure that your YouTube app is up-to-date on both Android and IOS devices, the most recent versions.

FAQ About Youtube Comments Won't Load
💡 How to turn on comments on YouTube?
If you want to turn on your comments section on YouTube, follow the coming steps:
Open YouTube and go to 'Creator studio.'
Choose 'Video Manager.'
Select the box of the video you want to change
On the top of the screen, choose 'Action.'
In Action, select >More actions > Comments > Allow all comments.
🧩 What happened to YouTube comments?
YouTube will now block comments from videos featuring minors. YouTube has stated that comments will be disabled for all videos that feature young children and older minors who "could be in danger of attracting predatory behavior."
🎭 How to see YouTube comments?
If you want to access your comments history, click "History" in the top right corner of the action panel. Next, select 'Comments' from the History Type. You will immediately see all comments you have made.